Hello,
The camera is not detected on my M300+. I tried reboot, power off power on, wiring check without success.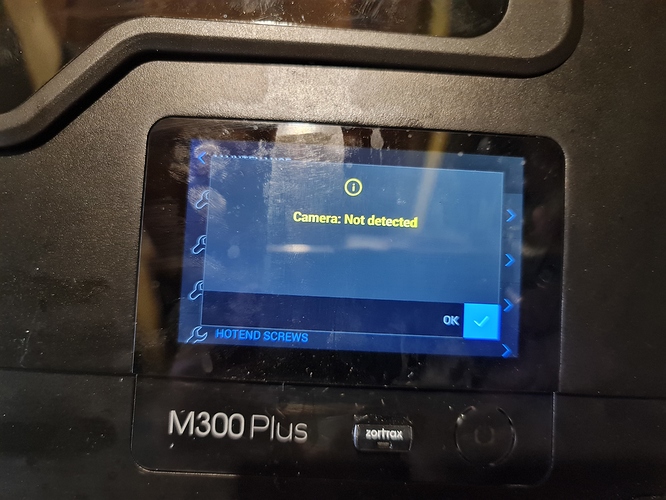 Hello @facotl,
Did the printer work fine prior to the error message? The camera preview via Z-SUITE/inCloud does not work as well, right?
As you already checked the wiring, you may also remove the camera and install it again. However, if this does not do the trick - the component might require replacement.
Best regards,
Karolina
Hello Karolina,
No preview in Z-Suite. Where can I buy a new camera please ?
Hello Fabien,
I sent you a PM. Please, check your inbox.
Hello Karolina,
I did not received any PM.