http://www.thingiverse.com/thing:139995
Printed at .14mm. Not sure why the eyes never print properly, I suspect it is an issue with the model. Zsuite shows up a few errors at the back and front of the mouth, but still prints ok.
Layers are so darn hard to see in parts.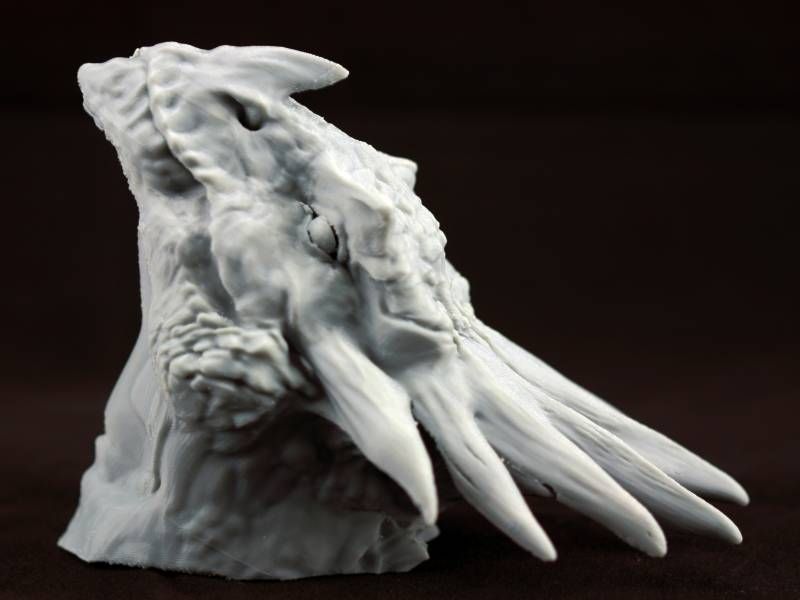 Here is a close up of the top of the head.