Hello,
I've recently acquired my M200 (2 weeks ago), after several positive test prints I would like to print a house model without support.
So the problem is model always have same burn marks on one window upright & mess of filaments. (Just to precise that these uprights are not the thinner of this model and all other one are well printed, the problem is exclusively in this location of the model). See attached file: 
2475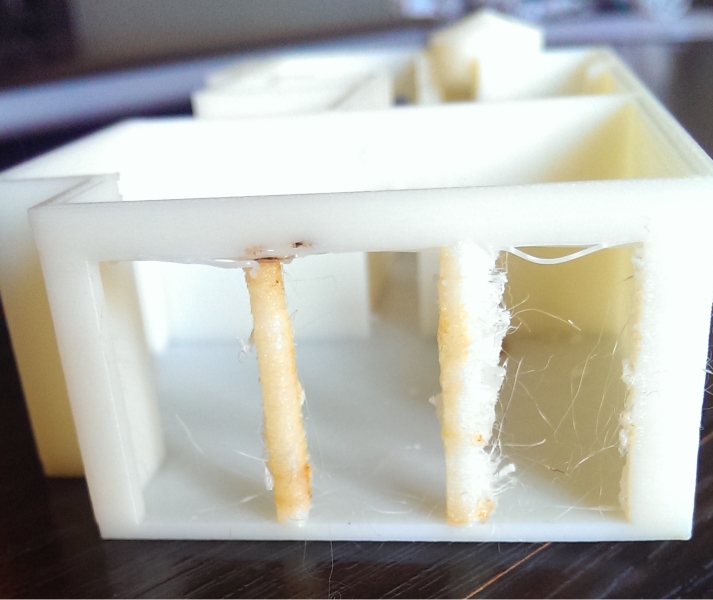 The model is this one: http://www.thingiverse.com/thing:1052844(Model: MyHouse_FL1.stl)
So my parameters are:
- Speed medium, layer: 0.14, infill: light, NO SUPPORT
- Fan auto & 100% (tested with both conf)
- I've rotated the model in several sides of my plate
- Test with Z-ABS, Z-ULTRA, -Z-HIPS
- The file is ok
- Nozzle is cleaned before each printing
- Tested with seam random & normal
- Tested with smart bridge & no smart bridge
What I don't understand is when I split the model to test only the concerned area, the result is correct. See attached file: 
2476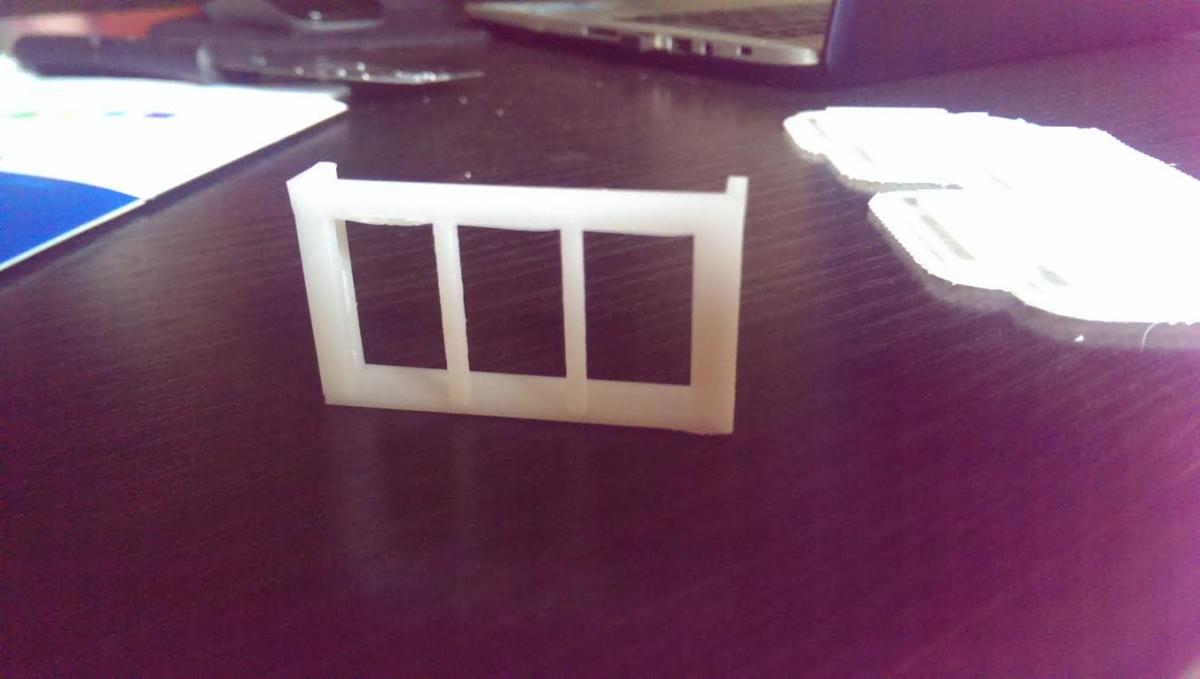 Does anyone have already met this kind of problem? And how can I resolve it
Or if it's a problem with my machine?
If anyone want to feel free to print this model with same parameters, I will be enjoyed to know what is the result (I just precise no need to print all the model, after 1h of printing the problem appears like on this picture:
2477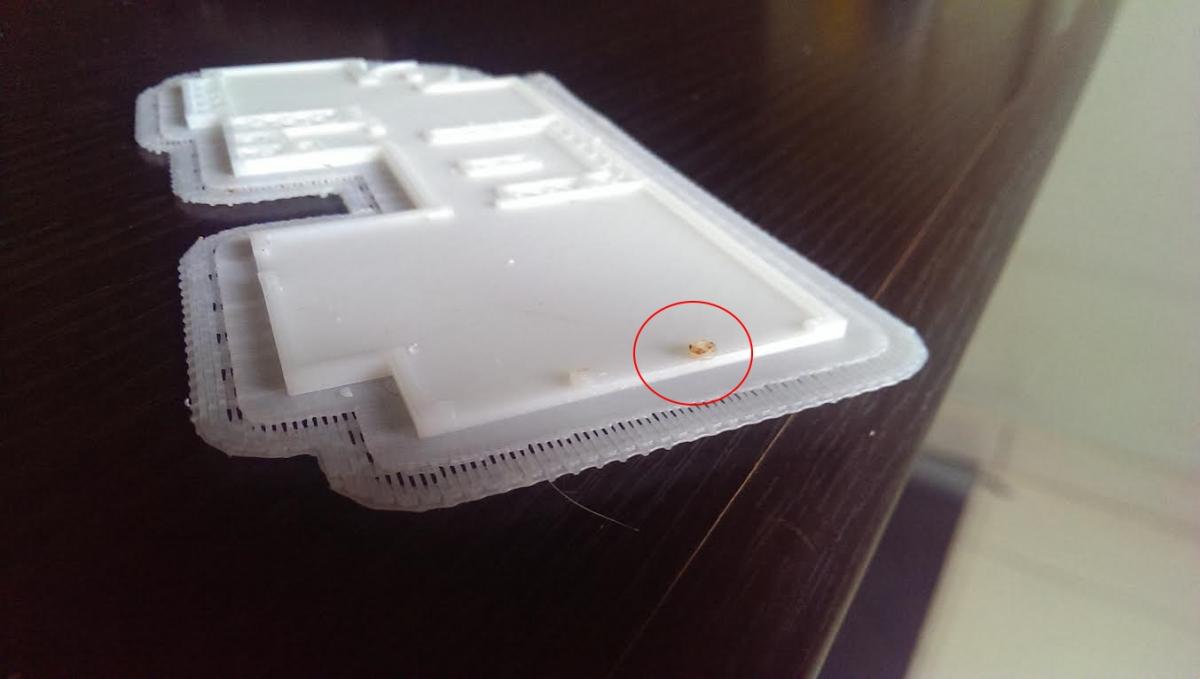 Thanks in advance for help.
Regards.
Drazel