Finally I've got an actual paying customer, and I can't get his design to print without cracking in the same place every time.
I've never had a problem before in all my time/printers, and have tried lots of different things to prevent it.
I can't post his file by the way, he's very hung up about that and said it would be a deal breaker.
Basically, settings are nothing too fancy...
0.29 ABS
Fan Auto
Support Light
4 layers top/bottom
Fan Auto
I've also got sides on the printer and an improvised hood (black plastic rectangular tub, made a big difference to splitting).
The pics shown are the bottom side.
I would prefer to print it other side down (standing as shown in the pic) as this really reduces the print time/support removal, but it splits worse then.
Platform leveling, clean hot end, nice extrusion...I really keep on top of that, and all my other designs are printing flawlessly.
I even pulled out a roll of UltraT I've never used, but it doesn't allow printing at 0.29 which would make the print time too long for a part this size.
Can anyone offer some tips for a solution?
Cheers in advance!
[url=http://s1275.photobucket.com/user/azadani/media/009.jpg.html]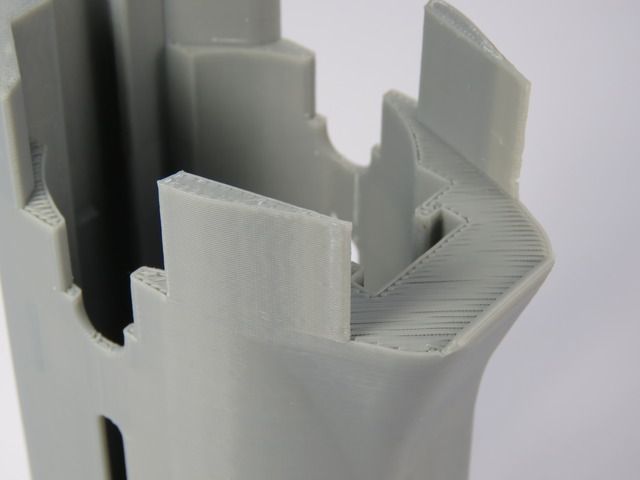 [/URL]
[url=http://s1275.photobucket.com/user/azadani/media/008.jpg.html]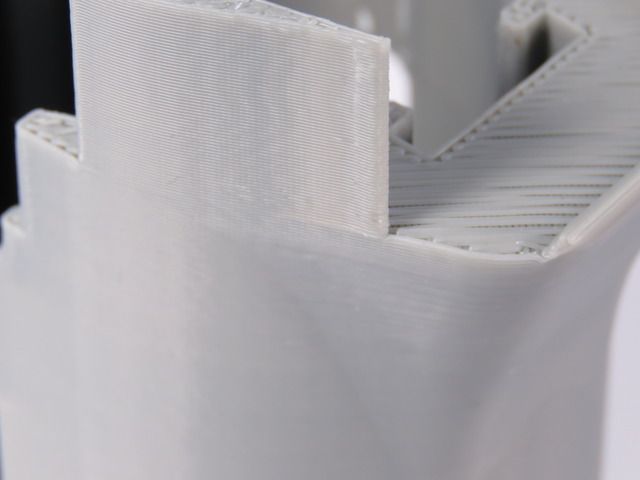 [/URL]