I'm new here, just have printed 2 models with my M200 so far. Today I was watching it print some low-density infill and I saw this: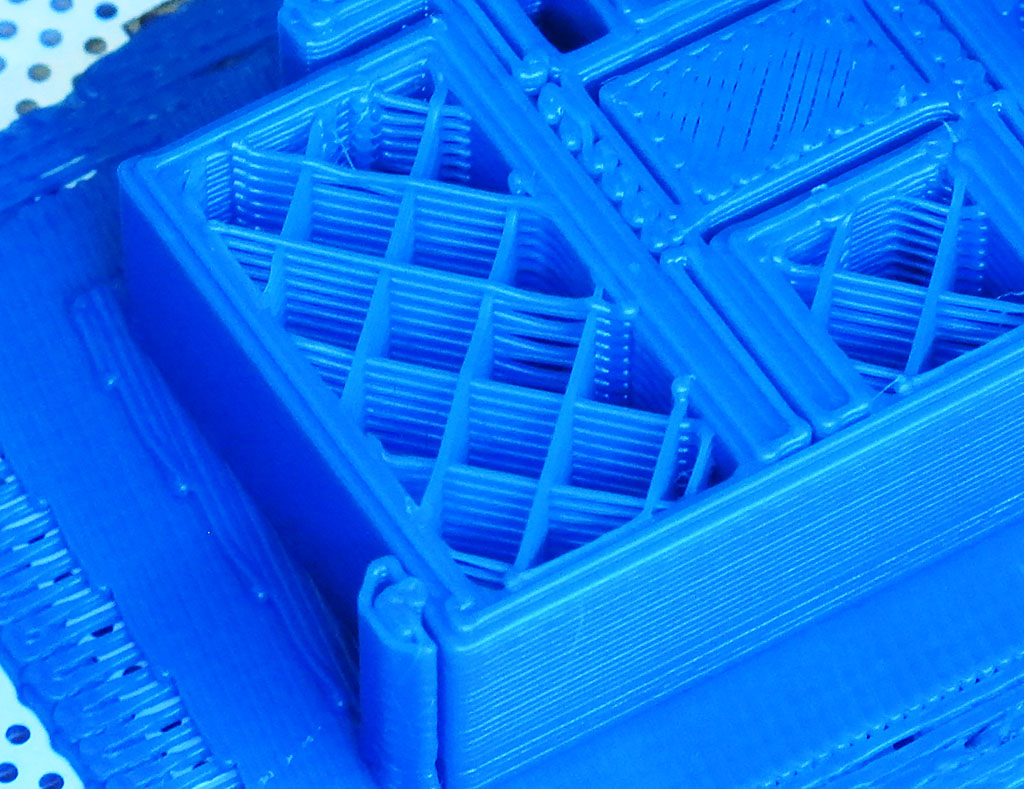 It looks like some of the infill is "sagging" under gravity (3 spots, right in the center of the photo).
Here's another example, this is in the "rook.zcode" that ships on the Zortrax SD card (and my very first print - otherwise perfect):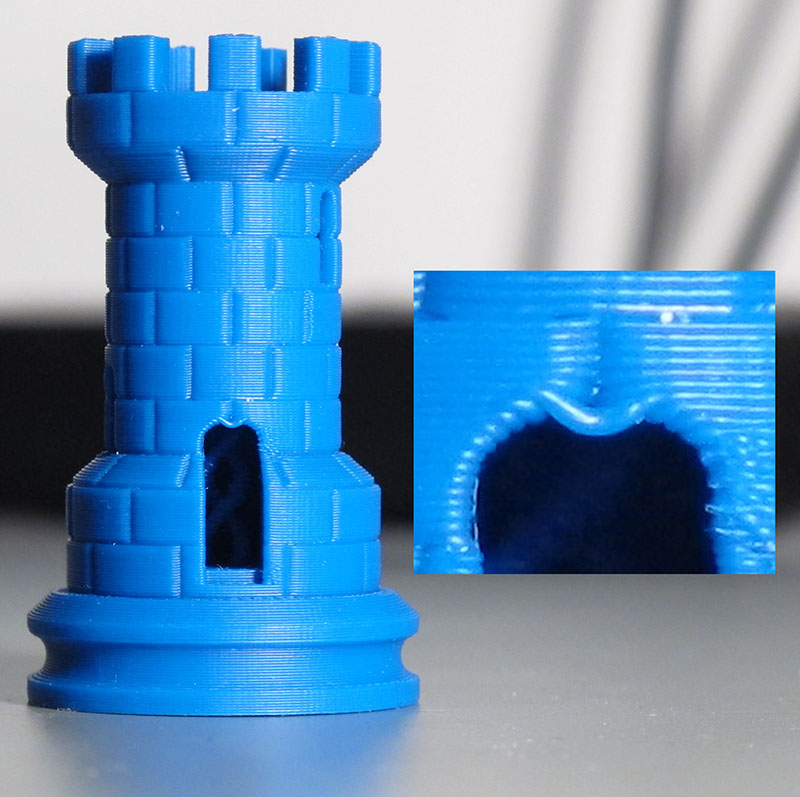 Is this normal? Is there any way to prevent it?
I'm wondering if installing a 2nd nozzle fan would help - maybe if the filament cooled quicker this wouldn't happen.