Hi Everyone,
I designed a toothbrush holder that I'm having trouble printing. It's got some rather aggressive overhangs, which printed fine for the first 1cm or so (Z-Axis) and then they started getting rather sloppy.
59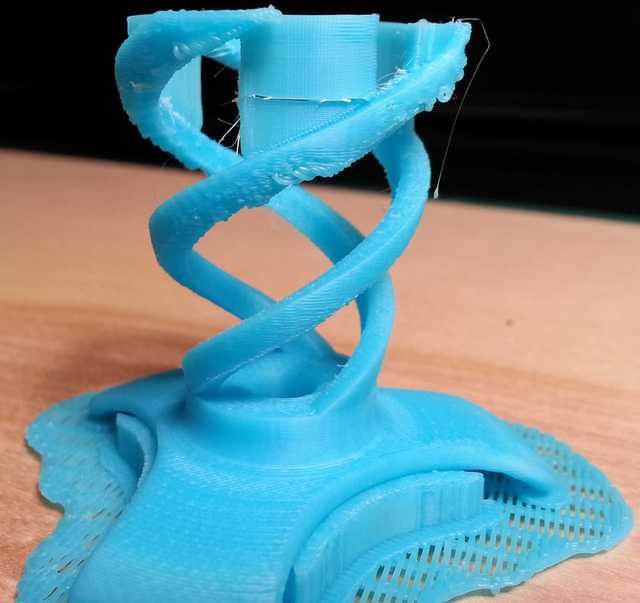 I used the following settings, hoping to minimize the amount of support required: ABS, 0.14mm, Full Infill, 10% Support, 100% Fan, Yes Avoid Holes, 6 Top Layers, 6 Bottom Layers, 0 offsets. Also, I had the printer enclosed on 3 sides.
After this print, I cleaned and re-leveled the bed (though I don't think these were the cause of my problems). I then did another print of a different file after this with the same material and it printed flawlessly, so I don't think the problem is the filament or the machine.
I'm guessing the problem is with my print settings. Does anyone with experience printing aggressive overhangs have suggestions on what to change?
Thanks,
-J