Hi @bazzy,
our specialists printed your .zcodex2 file and the top layers look good: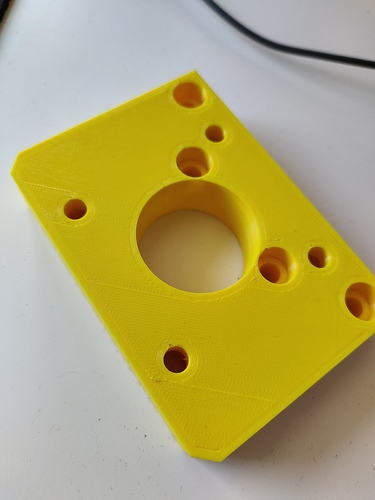 As for your print - it looks as if it was overheated. When was the last time you replaced consumable parts such as the hotend and heater&thermocouple? Also, run the fan test to ensure the fan coolers are operational. Moreover, the nozzle might be slightly too close to the platform while printing and the top surface is affected.
Best regards
Karolina
Thanks for the advice, I'll check.
I have never changed the heater & thermocouple yet (1977h printing time …)
How can be nozzle too close to platform if there's an autocalibration before every print ?
It's very sad M200 is abandoned from so long.
A lot of us bought this printer for his quality, and obviously you made money and grew in busines thank to all these people.
Now you are putting all these people aside and go on forgetting about them.
I was expecting the option to choose numer of perimetral walls from the beginning but never had that option.
Most of all I needed to print walls of 0.4mm (or 450 microns as declared in printer features!!!) for some details but this has never been possible because, by software, every wall is made of 2 adiacent layers.
So using a 0.4mm nozzle I can'go thinner than 0,8…
this is a problem you should had solve from so long
after having made a first print of a piece, if I repeat it to print more pieces (using the "replica .zcode / .zcodex" button), only 1 piece always goes to print
Hello Bazzy,
Do you mean that copies don't appear on the preview or that they appear but aren't printed?
Could you send me via private message the zprojx and .zcodex2 file where you used the replicate function and it didn't work properly?
Best Regards
Yes.
it happens with pretty much any .stl
may be it's time to launch a new update…
Why print the outline first instead of printing from the inside out? The seam position is ugly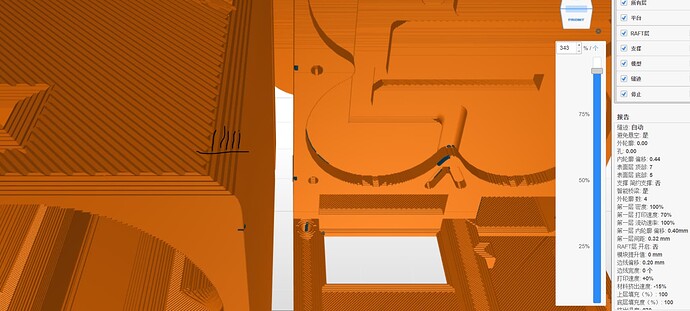 I set four contour lines. Why are there five? Moreover, the speed of the innermost one is very fast, which leads to the blockage of the nozzle. What's the reason?
Hello,
Could you sent us your zprojx and zcodex to look into this further?
Best Regards
So I bought an M200 not even 3 years ago, and have been waiting forever for you to fix the software, and when you finally do, you say my printer is no longer receiving software updates? Wow. That is really low, when concidering these printers are locked to your slicers.
Hi,
I have a bug for 1 week the cooling tower remains active even if it is not checked.
It makes me use support unnecessarily
Almost 5 months since this update - when will we be able to use other layer heights than 0.20 ?
Think an update is very long overdue…
That s very sad Then we can not use another complète slicer… very sad
After 5 months, I can see that the M300 dual is still not supported. How long will it take to get support for my machine.
Also I hope that with the 3.0, it will be possible to use 0.6 nozzles WITH support. I don't understand why with V2.XXX, it is not possible to use 0.6mm nozzles with support.
You really need to open more your slicer.
At the moment, I'm disappointed. I have a M200, an Inventure and a M300 dual. I think my next machine won't be a Zortrax one.
Hey Zortrax ! is this forum (and beta 3.0) still alive?
I trhink z-suite 3.0 will be ready when 4.0 will be here… when Prusa or cura announced beta version , few weeks laters we have the official one …
very sad , very disspointed about zortrax