So heat is starting to become an issue in the garage, or rather the lack of heat is the issue (or partly to blame).
The lack of temperature control in the garage and the garage ability to plummet in temp to circa 5 deg C or lower means the 3d Printer gets more failed prints.
I had tee'd up my wife to allow the printer to come into the house.
But it does make a noise and my wife has an insane ability to hear noise…
I bought 3x LACK coffee tables from IKEA, oak effect, for the cost of £6 each, its an insane bargain and one I felt I needed to snap up.
The idea is to produce a cheap cabinet to house the printer and fit an aquarium thermostat, heater and cooling fan. I'm thinking to have the inside of the cabinet sitting in a stable 25Deg C.
Andyway I have screwed two tables together, tomorrow I buy some perspex and some plywood and some hinges, so I can finish off the cabinet.
[URL=http://smg.photobucket.com/user/andyr27/media/M200%203D%20Printer/20161106_224905.jpg.html]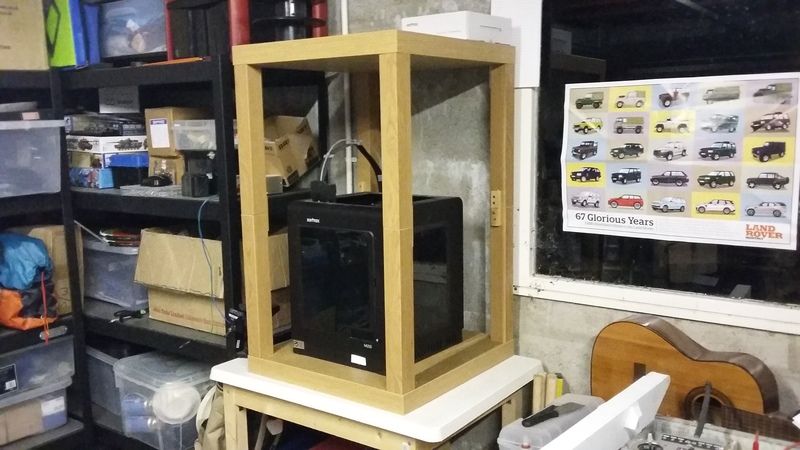 [/URL]
More photos to follow, along with details of what I buy and where in the UK i bought it ;)
Cheers
Andy