Hi All,
I've got a problem in the newer of my 2 zortrax's.
I've filled out the form already, but just hoped someone can point me straight here.
My Z axis is clicking loud enough to hear as the platform raises, approximately 1 click per second.
I can't hear whether it is coming from the z screw bearings or the stepper motor at the bottom of the shaft.
It is leaving marks in the print now, as per the picture.
[URL=http://s1275.photobucket.com/user/azadani/media/003_1.jpg.html]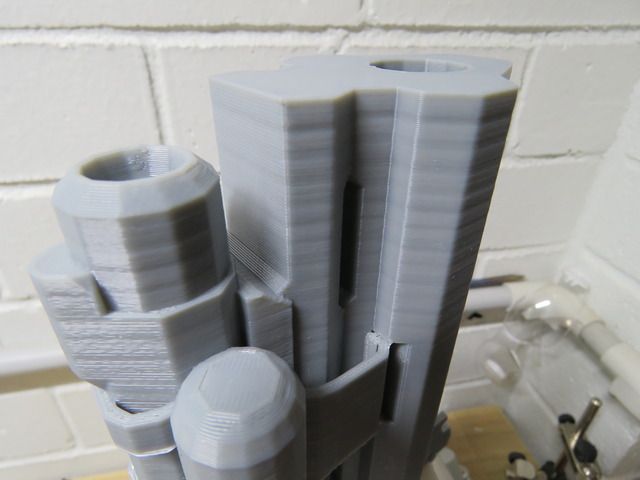 [/URL]
I have greased the z screw which seemed to make no difference.
I loosened the clamps on all the Z axis, as well as the coupler to the stepper motor, then slid the platform up and down manually a couple of times before tightening it all up again.
This improved the noise greatly, but it is coming back again.
Can the ball screw ball housing be dismantled, cleaned and regreased?
Is there an issue with tightening the mounts on the bottom Z axis stepper motor? I can only see 2 screws through the floor that mount it.
Any help would be appreciated, as I'm home with time to fix it now.