Recently I print large parts that tends to warp.
Beside the known procedures to increase adhesion with perforate plate ,that are almost mandatory (Abs juice),  I noticed that a simple procedure gives great help.
It is just a matter of putting in pause mode the printer a little later the raft has been complete and wait some minute to let Abs cool down a bit .
Then resume the print.
Here is a part prone to bend at edges and at green arrows
3466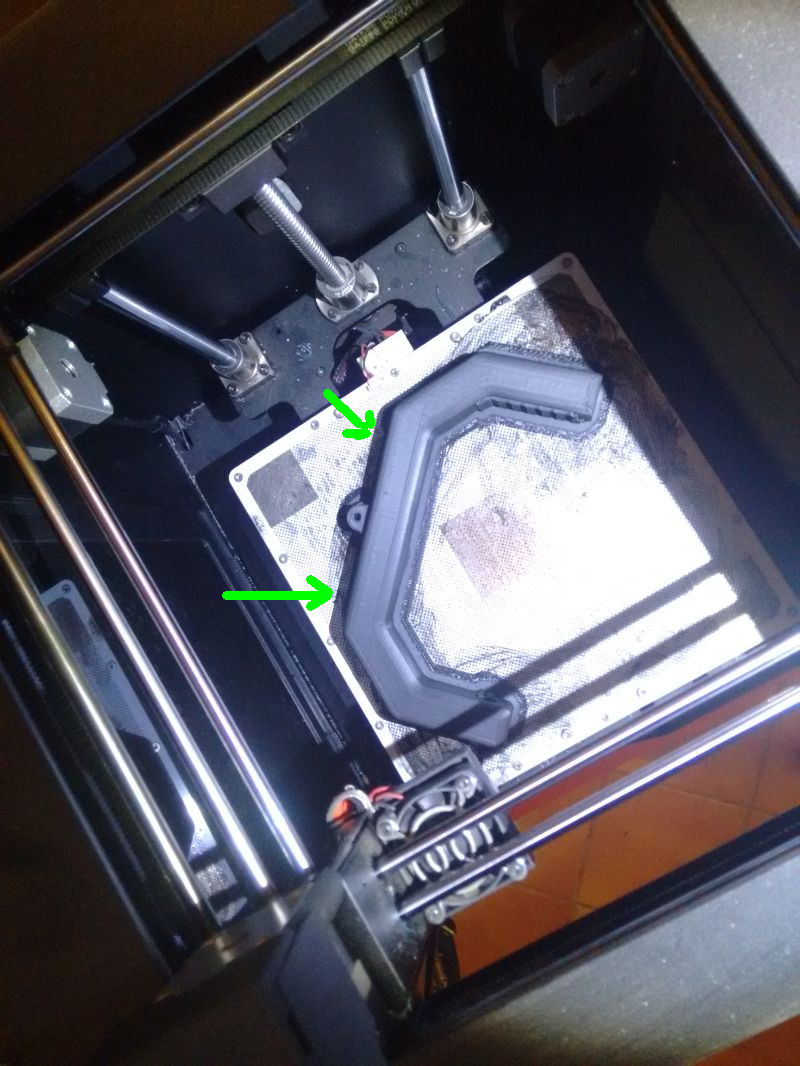 With the "pause" trick a quite good  tesult.
Attachment 3467 not found.