I am actually troubleshooting a M300 that show at the start the error #032. As written on the support page, I check the connection between the motherboard and the extruder PCB and between the PCB and the motor itself.
But when I check the back side of the PCB I find some pads of the "microcontroller" seems like solder together (photo linked). Is it fine ?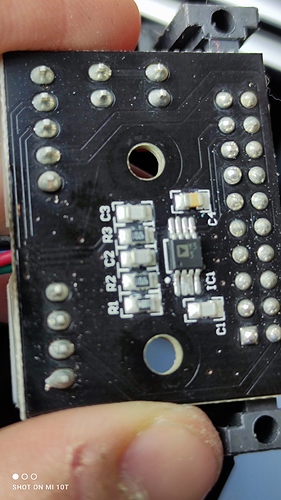 As I continue to disassemble the printer I will post some photo of strange things I found.
PS : If it's not the appropriate place to post it, if a moderator can move on the ideal place, it will be appreciate.