The hotend on my M200+ has a rectangular piece of teflon(?) that covers the bottom of it. That piece is sagging in one corner: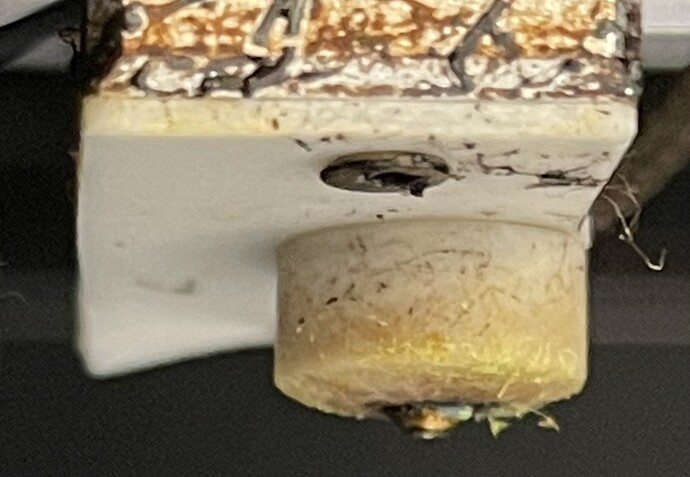 Is this a replaceable part? Can I flip it around, or just remove it? Don't really want to replace the entire hotend for a single piece of plastic…
Any idea what might have caused this?
Thanks!