I am trying (just for comparison and testing print size tolerance) to print a single lego brick. It prints quick and I wish to use it as a reference for testing Z-suite printing options, materials, etc.
I am using this design : Lego Brick
For printing, I am using the filling options "full" (using Zsuite 0.0.3). Look at the strange results for the walls :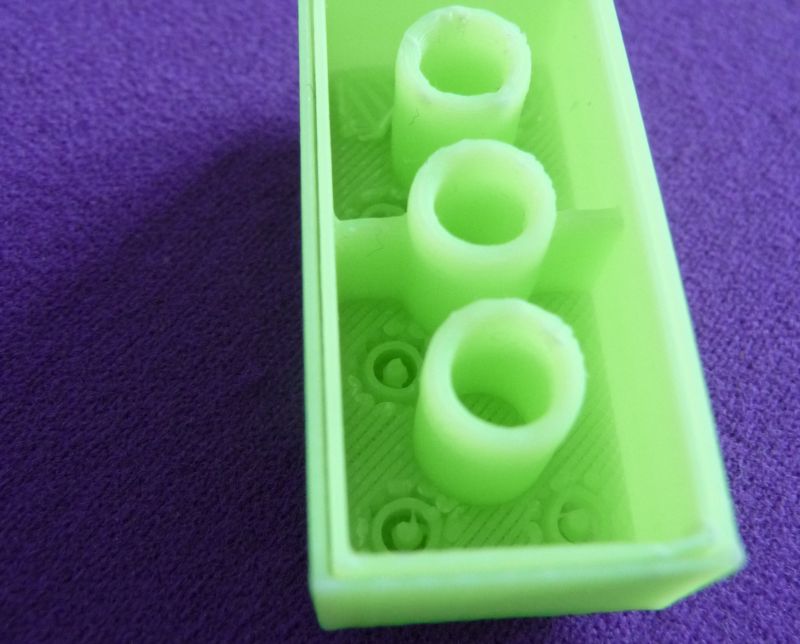 Shouldn't the "Full" option actualy "fill" the walls, instead of printing 2 very thin walls beside each other, which is not giving me the rigidity I need here ?
Am I doing wrong something ? Is it a bug ?
By the way the results are pretty good, beside the wall thickness problem…
Thank you in advance for your clues !!!
Best regards,
Nicolas