While printing parts with shell mode, a shell with stringers and reinforcements on the inside, the extruder goes one round to make the outer shell, then moves from the rear of the printer to the front, goes left and right to print the inner structure. Depending on object geometry it can happen that the extruder passes from outside the printed shell to its inside, and sometimes rubs filament onto the already printed shell.
Happened with COPA Polymide, which is a great material but tends to string a bit.
Surface quality suffers.
4788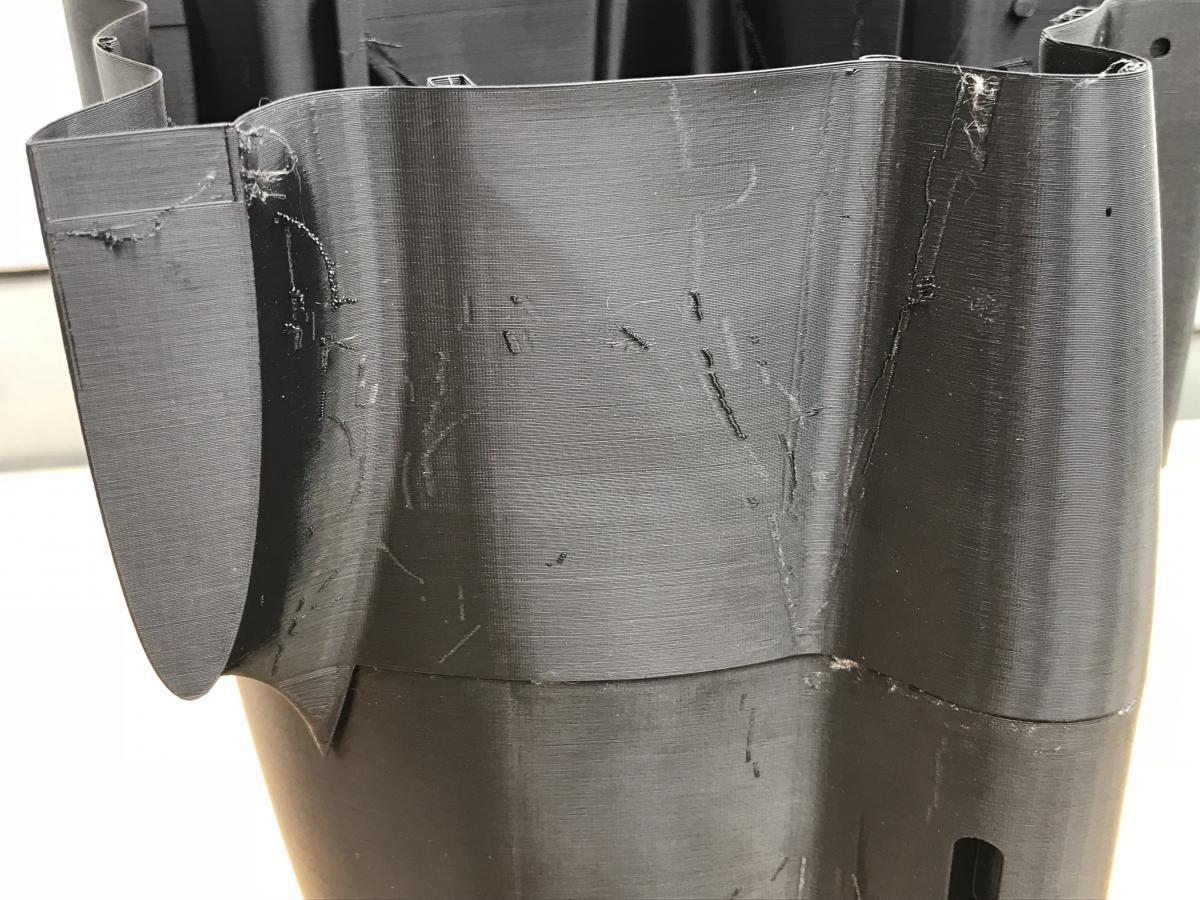 To avoid this for a particular geometry, I rotated the object and added two "fake" objects (cylinder) to keep the path of the extruder inside the shell.
4789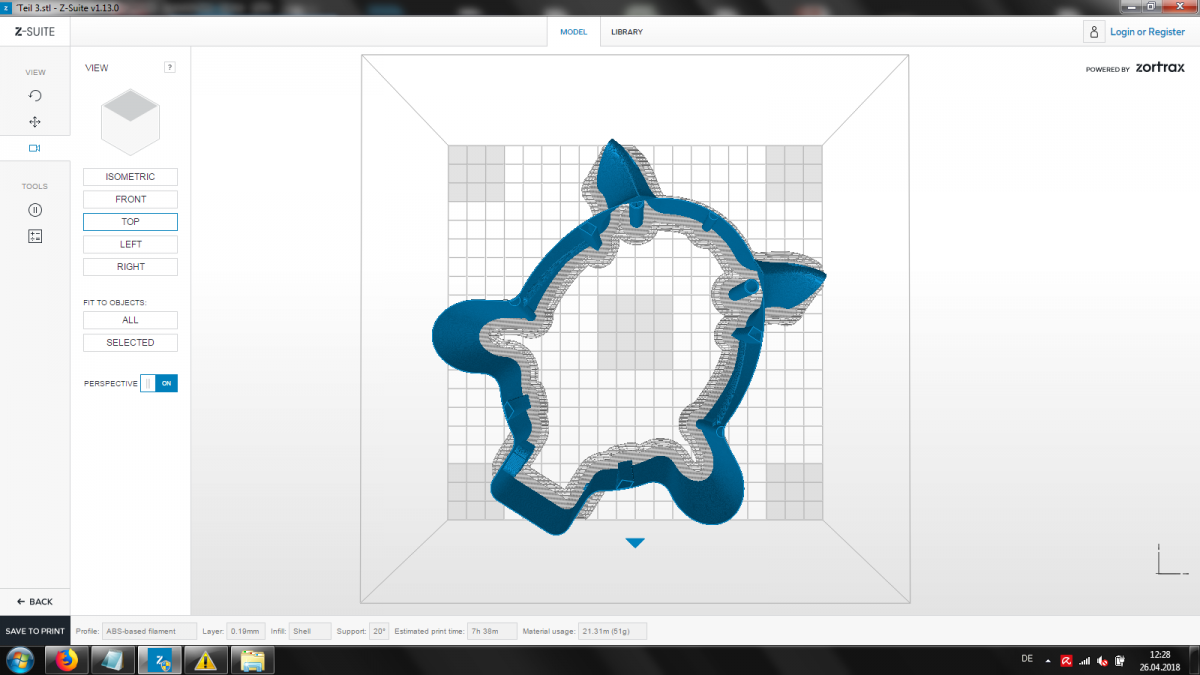 4790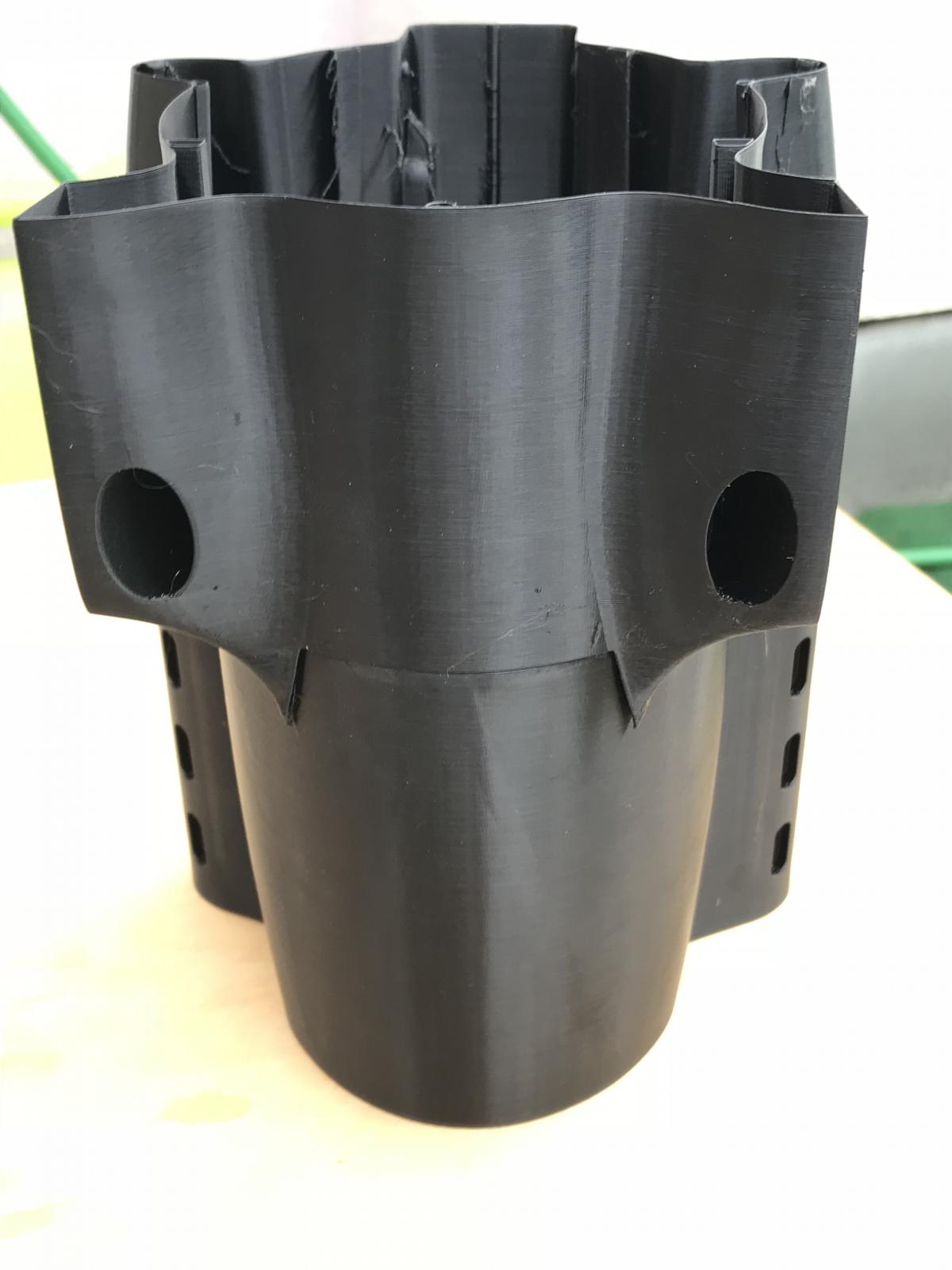 regards
Andi