I am designing some models in Fusion 360. When I make the final STL and import it to Z-Suite and make the preparation to print. Some Layers look weird at a distance. When I go layer by layer view I don't see anything abnormal. I am attaching some pictures.
If I Print this. The issues do make it to the printing. Where you see this shadows I usually get a bad gap, or a tear.
Any tips?
Update:
Here is the STL file used to create the shown issues:
https://dl.dropboxusercontent.com/u/3785834/BrewnoBase.stl
See this picture, it shows some shadows need the corner...
2385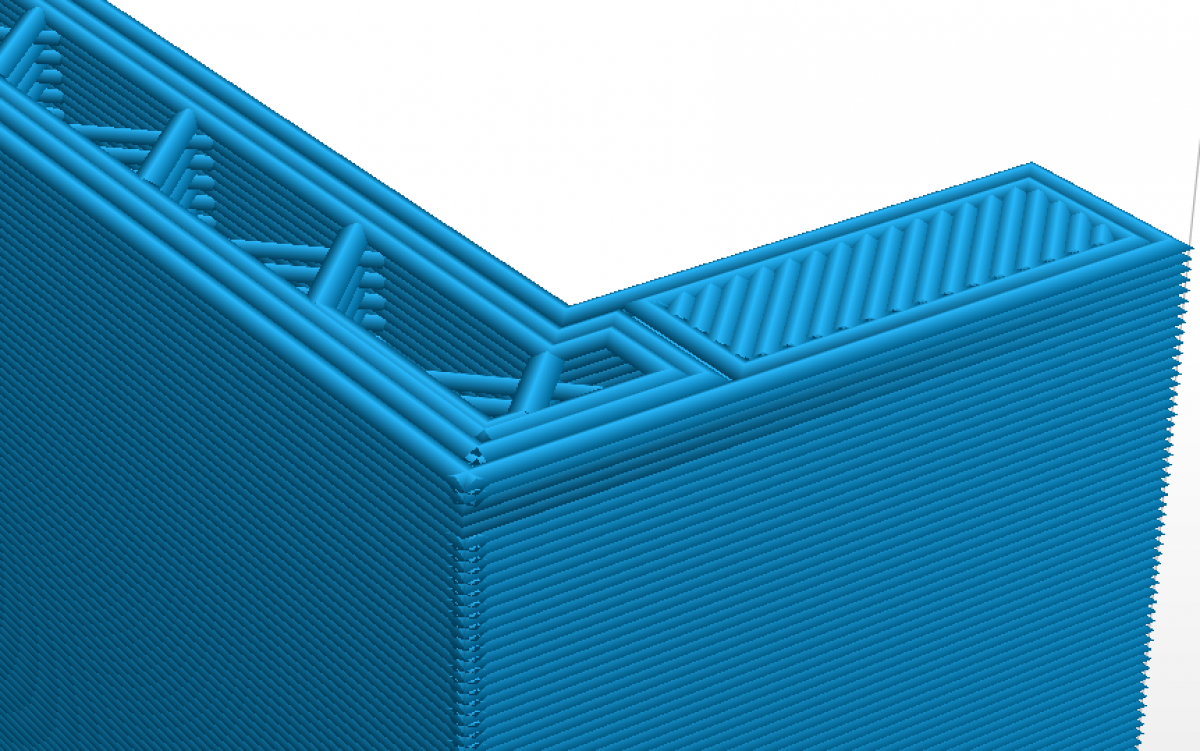 Now I move the layer down.. Do you see anything wrong with the Layer?
2386