So I recently started printing after I had to replace the heating cable.
All was fine for the first few prints, but then it started with light stringing and pieces of filament where everywhere on the print.
This has gotten worse and worse to the point where I can not continue printing, because of the amount of cleanup needed afterwards, since some of the leftover pieces are attached to the model.
Attached a picture of the start of my latest print, I stopped the print after the raft already looked messy: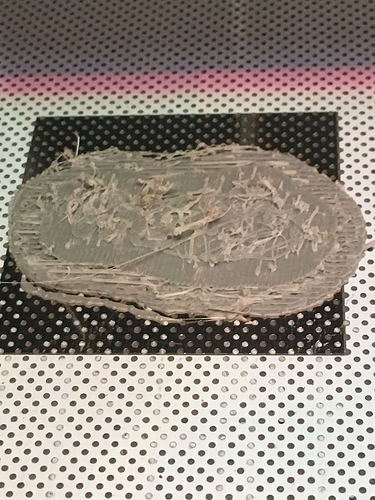 I already changed the fan speed and cleaned and replaced the nozzle to no effect.