Hi everybody!
Which material would you recommend for printing a replacement plastic part for a "dumb" designed furniture foot?
I basically got 4 furniture feet from the local hobby store, they contain of a 5x5x15cm square aluminium tube with a plastic cap at the bottom
and a 8x8cm plastic plate with holes for 4 screws that has a 5x5x3cm pressure fit "cube / insert" that slots into the the aluminium tube at the top.
Should be good for up to 50kg pressure, problem is this thing is only good for standing.. not for moving your furniture around or angling it.
Means a moderate shearing force on a lever of 15cm and the plastic of the base-plate broke in parts.
So which material would survive the 5minutes of moving the furniture in place?
4352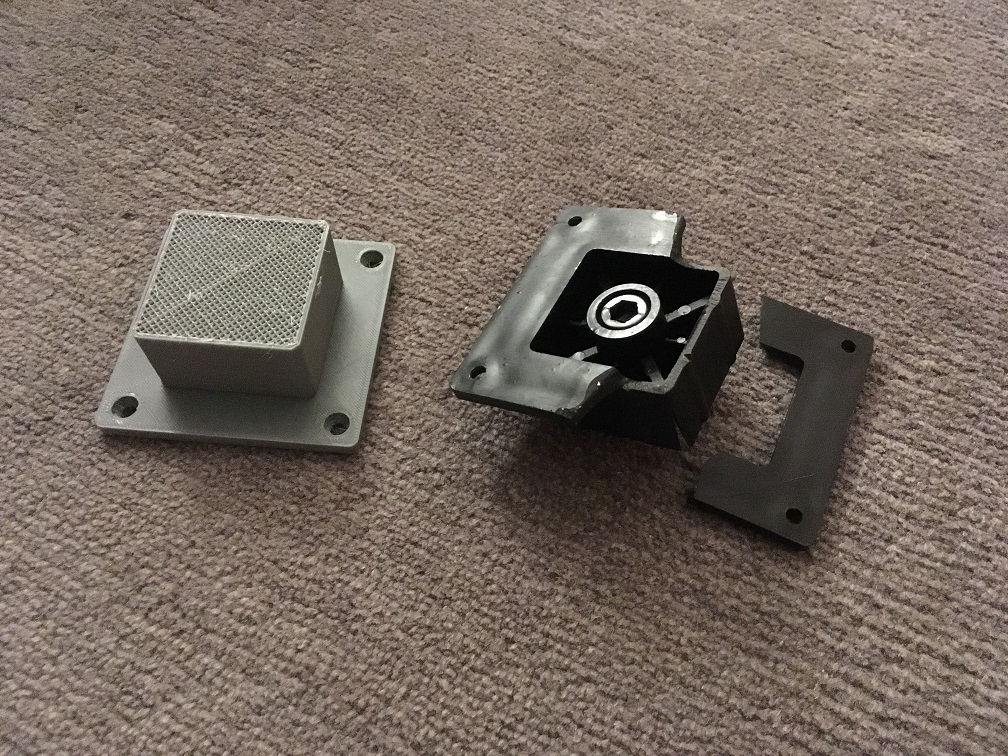 4353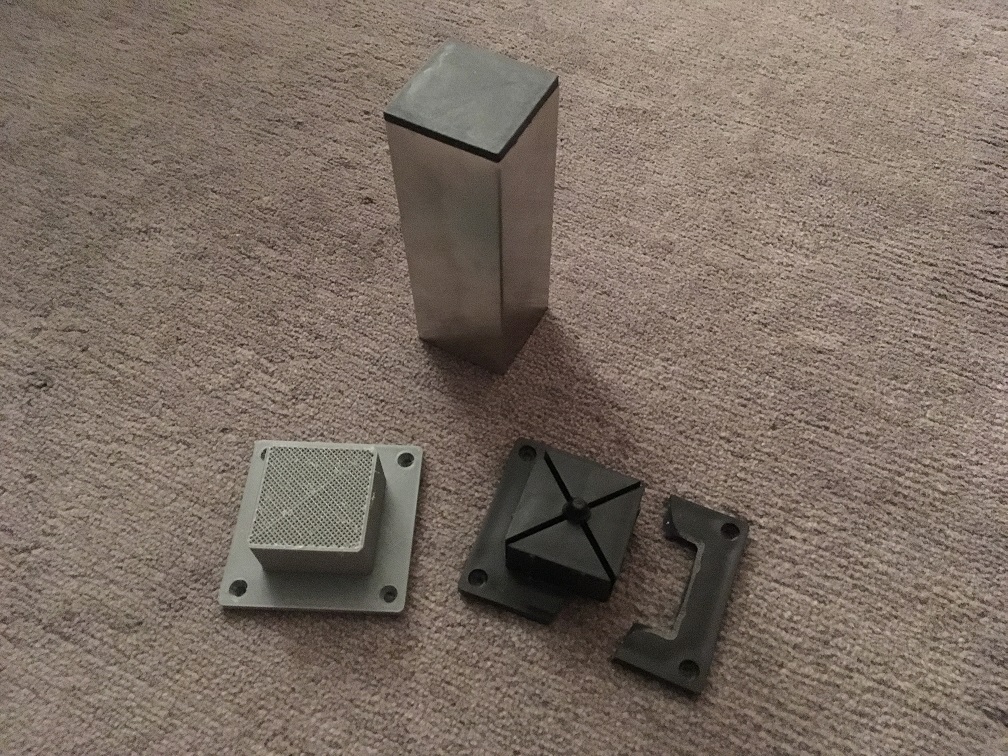 I was thinking Z-PETG or maybe Z-ESD ?
(The injection molded part was also done with a bit of plastic saving, so maybe just printing the base plate solid would do the trick.)
Thanks,
Tobias
P.S.: Yes i should have gone for the full-metal round variant... The alarm bells should have gone on when this was called "design" furniture feet.
Edit: Added Fotos...