I've found that on the 200+ the outer perimeter is not well attached or has no attachment at all to the next perimeter in. This results in small diameter holes (3.1mm in this case) collapsing as shown below.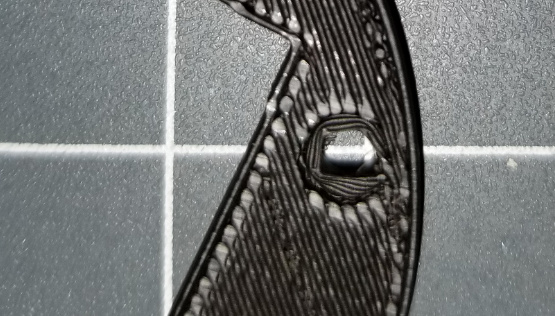 .
On the outer skin, after breaking the model, you can litereally pull away the out perimeter. It's just not touching the next layer. except for a small contact at the retraction points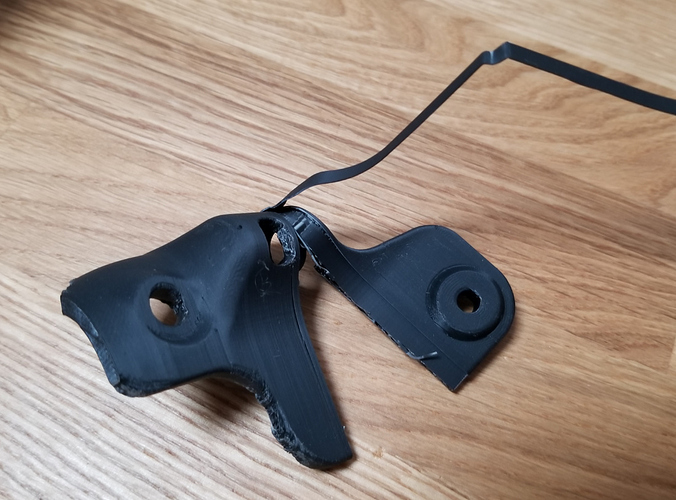 .
I didn't get this with the M200.
I've tried reducing first layer gap and increasing first layer flowrate, but it's isn't really helping. I think the gap between the 2 outter layers is just too great. I'm only using 0.14mm layer height, so it may not be the same for other layer heights, but it was not an issue on the M200.
Any idea's? Could we have a parameter to control this, similar to the first layer gap?