Hello
I want to thank you for your products and software.
Z-suite with hollow and drain holes ….

After installing 2.1.0 plate adhesion is random. I manage to print 1/3 projects only with 150sec for first layer, in the past working only with the implied value . I use the same zortrax resin and stock fep. I replace the LCD after 400 printing hours so I have some experience with this printer.
I've been using for some time M200 and M200+ (I miss the loudspeaker every day on +model)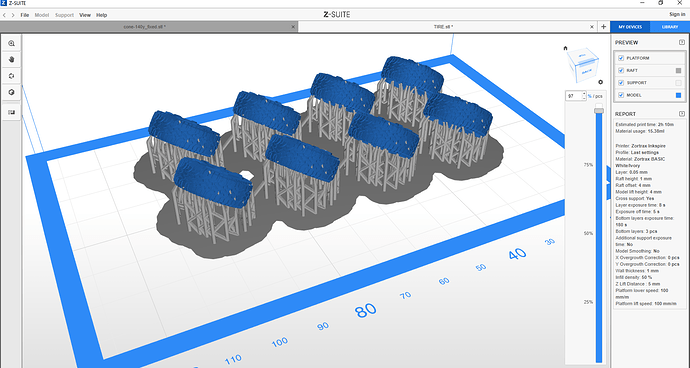 Thanks in advance Marcin