91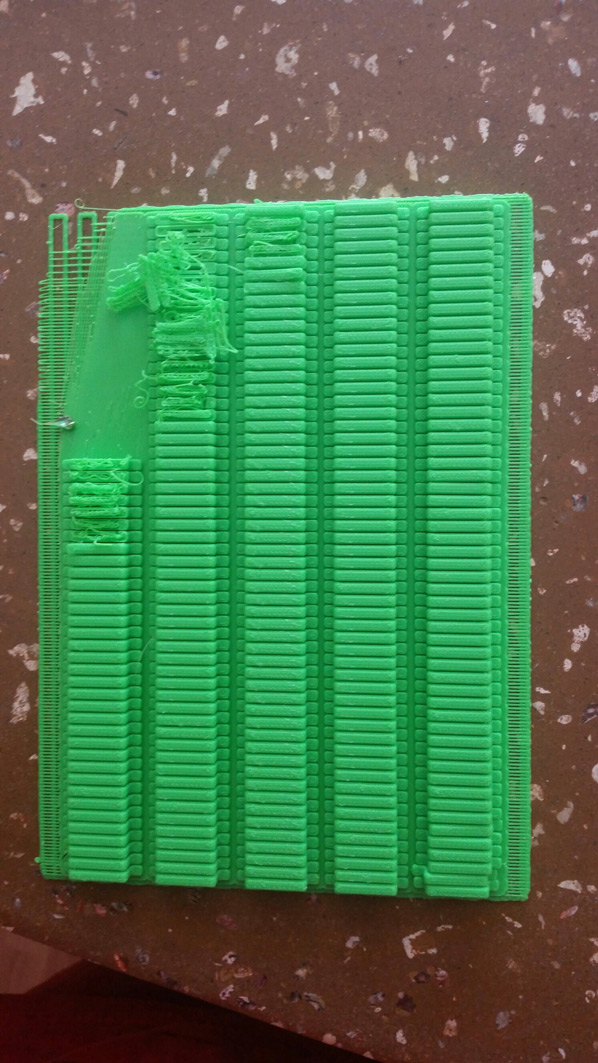 I am having what I believe to be a bad connection in my stepper motor. When I push down on it the gear turns when I let go it oscilates back and forth. The printer is printing perfect on most of the print surface, just as you can see in the pics it doesn't do such a great job on the back right side of the print.
It is not an un-level perfboard, because it does it even when it is up in the air as you can see on the first pic. It is not a clogged nozzle, because it doesn't it even when I set it to print 1.5 inches above the perfboard with no nozzle. 
Can someone at least "try" to help me with this. I have had this issue for well over a week, and I have yet to get a response from support other than the auto response, and I have failed to get any support from the forum as well.
Please someone, officially or unofficially, "try" to help me with this problem.
I am fine when printing small parts, but unfortunately most of my parts are large.