Hello all :) ,
new to 3D printing with the Zortrax as my first and only printer I guess I have learned a lot while reading here (and similar forums) and started the challenge yesterday. I own a CNC mill doing RC models as a hobby so the whole stuff is not completely new to me, however different enough. Beside a first simple object to check wether the printer works as it should (it does) I am looking for trouble ;) with complicated things and would be happy to hear the opinion of the experts for a fillet, covering the intersection of a strut to a fuselage. Object is about 50mm high and consists only of a shell, thickness 0.5mm (can be increased a bit if necessary).
Its also hard to thermoform cause of undercuts.
Picture 1 shows the setup of the first attempt (two fillets at the same time)
1165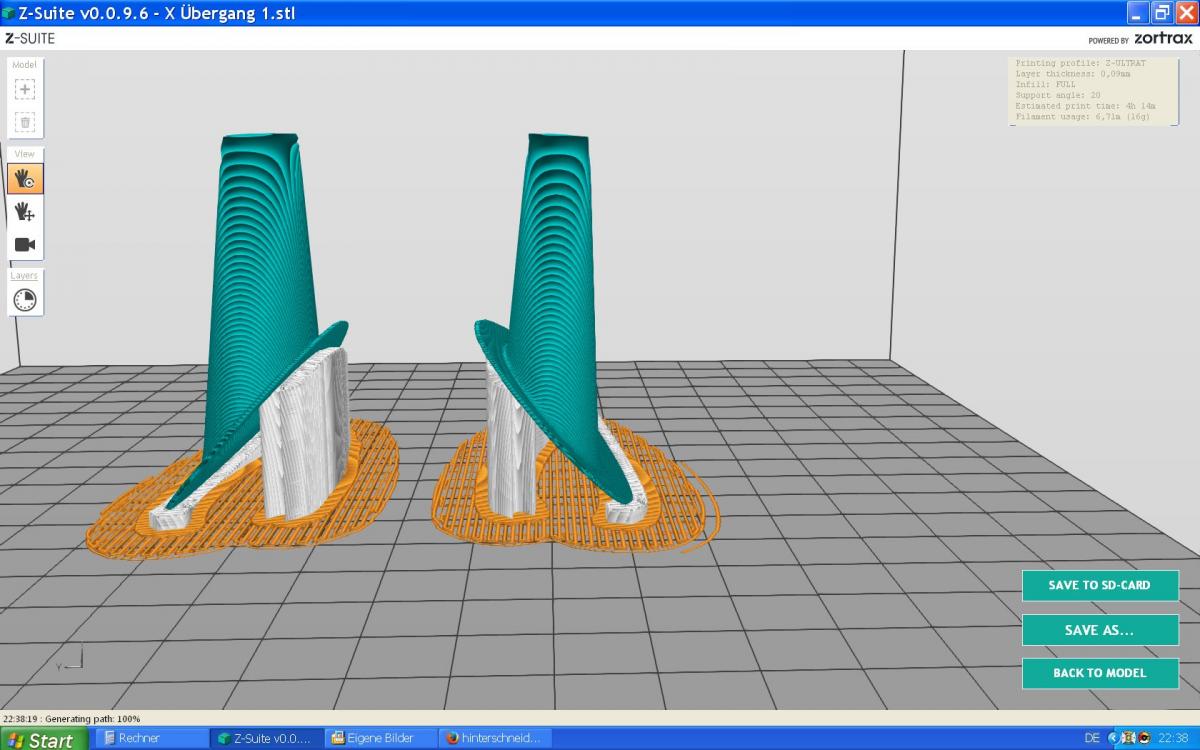 The fillet split during printing in the front, flat part, likely because there is no support structure. Support was 20°, even with higher angles there is never a support structure at this particular point.
Right now a second attempt with Z-ABS Ultra and higher fan speed shows the same result.
Are there any suggestions about a better orientation? Maybe as shown in pic 2:
1166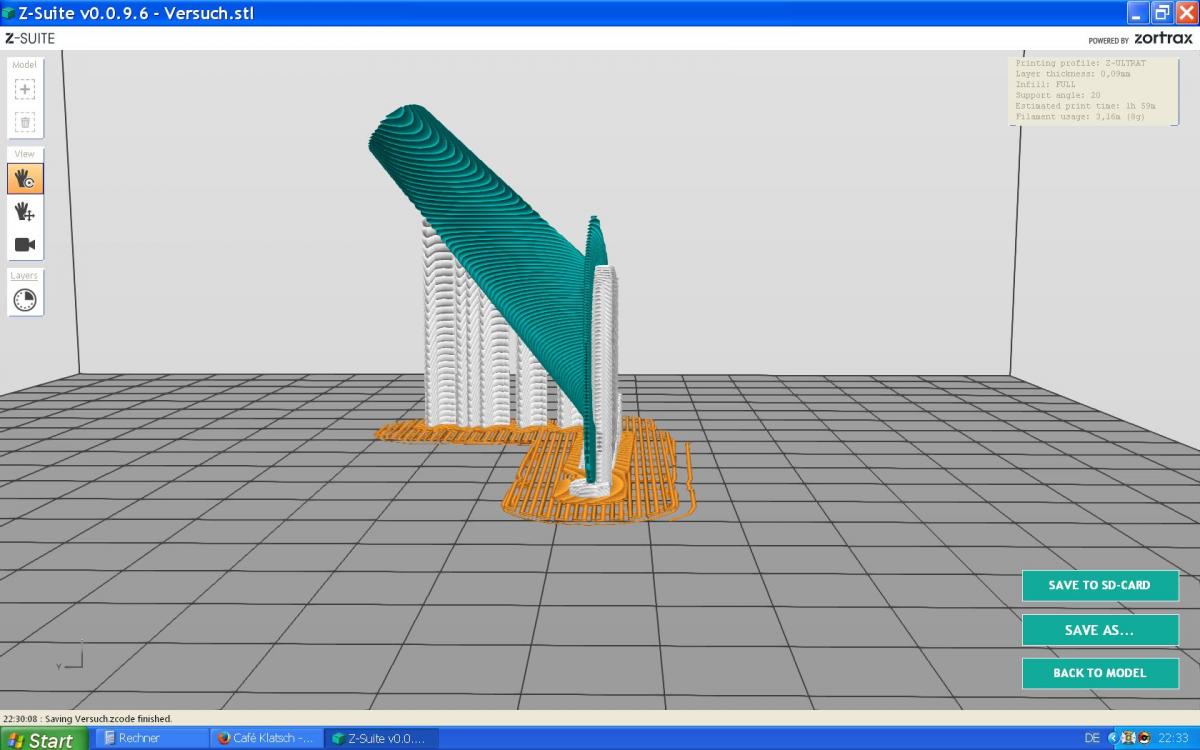 Or upside down, or laying aside? Or ist it impossible to print?
regards
Andi