67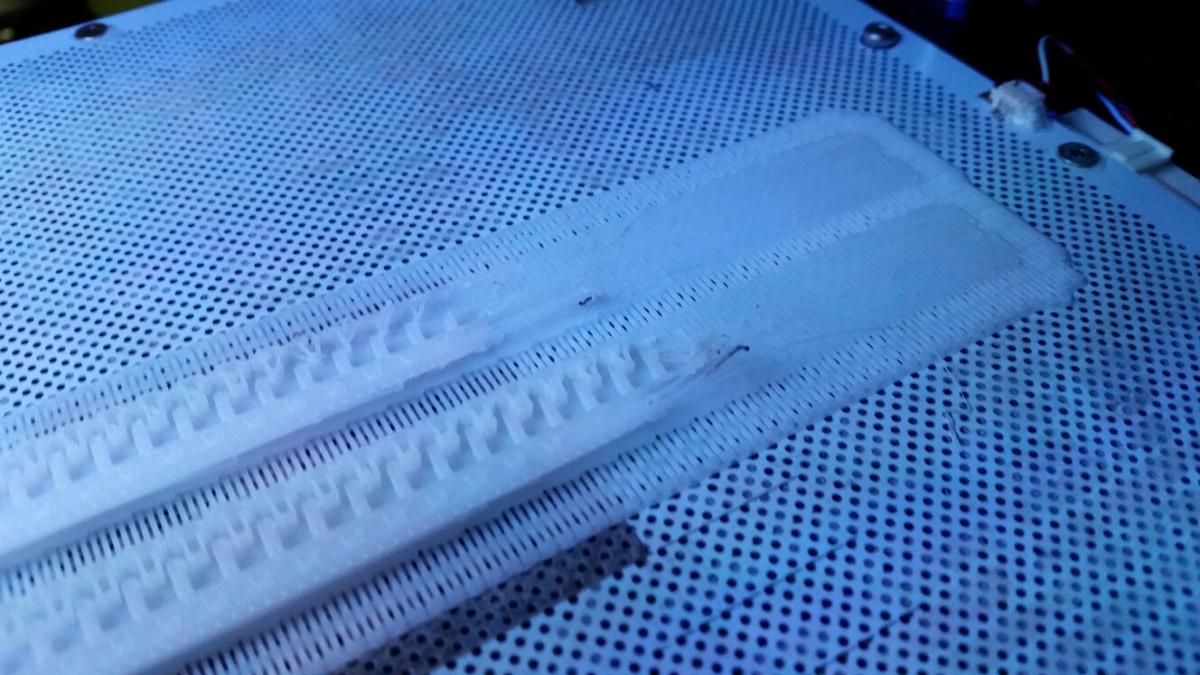 I am hurting inside right now, because after all of my praises about my printer, I am starting to have issues (I still love this printer though). 
Earlier yesterday I was printing a short print of 2 hours. When I came back in to the printer room the printer was moving in all directions but no filament was coming out. Also the display was completely black and the filament feeder motor was just oscillating back and forward. So I did what any person would do, I turned the power off waited 30 seconds and turned it back on. This solved my display issue, but not the oscillating feeder motor. So I tried to unload the filament, I was only able to do this by pulling heavily on the filament while it was oscillating.
So I took the nozzle off soaked it and cleaned it with the supplied wire, then reinstalled it. I also disassembled the motor and cleaned the feeder bearing and gear. I also re-seated all of the connectors both inside and out of the feeder motor. Finally it started to turn, but it still will not feed the filament through the nozzle and still randomly oscillates . The nozzle is 100% clean, the filament is good, and I have only ever used Z-ABS. All of the electrical connection have been seated properly, and the feeder gear has been cleaned of all old residue. When ever the feeder oscillates it is very easy to turn it backwards with just a pair of tweezers. 
Now it only oscillates when loaded with filament, can it be that the feeder motor is to weak to do its job properly, or that the bearing is going bad causing it to drag? I have done a support ticket and but in the meantime I would appreciated any and all help, especially from the zortrax staff.
PS I have no modification to my printer, no enclosure, not abs glue, I run it 100% stock
AS I WAS TYPING THIS NOVEL, my computer battery died so I decided to run through everything again. I disassembled the motor, re-seated all connectors, changed SD Cards, Cleaned and leveled print bed, Changed .stl files to a much smaller file, cleaned nozzle, clipped the end of the filament guide tube, replaced bearing with one I had around the house, and crossed my fingers.  IT IS NOW WORKING. I even went back to the large file and it is working now.
So can someone tell me what I did to fix it and how long will it last.  :(  :huh:  B)
I guess thats the problem with doing so many different things at once, but I had done them all before, besides the bearing, cleaning the print bed, and clipping the feed tube.
On another note, I did manage to find a way to have the bed lower itself during a bad print. Many people have said take out the SD card to pause, well if you leave it out for a couple of minutes it will lower the bed by itself. That might not be what we really want but it "did" work. ;)