Hello,
I took a large complex model out of thingiverse  and tried to print it. I did a little research, I might have a layer misalignment problem?
It could just be adjusting the print settings differently (I am a newbie). I received the printer 2 days ago, this was my second print.
As you can see, the first 7 cm (2,75 inches) printed properly.
Can anybody help?
Thanks!
PS: I successfully printed a simpler and smaller object without any issues.
3746
Eolienne_Savonius_hélicoidale.zcode
3742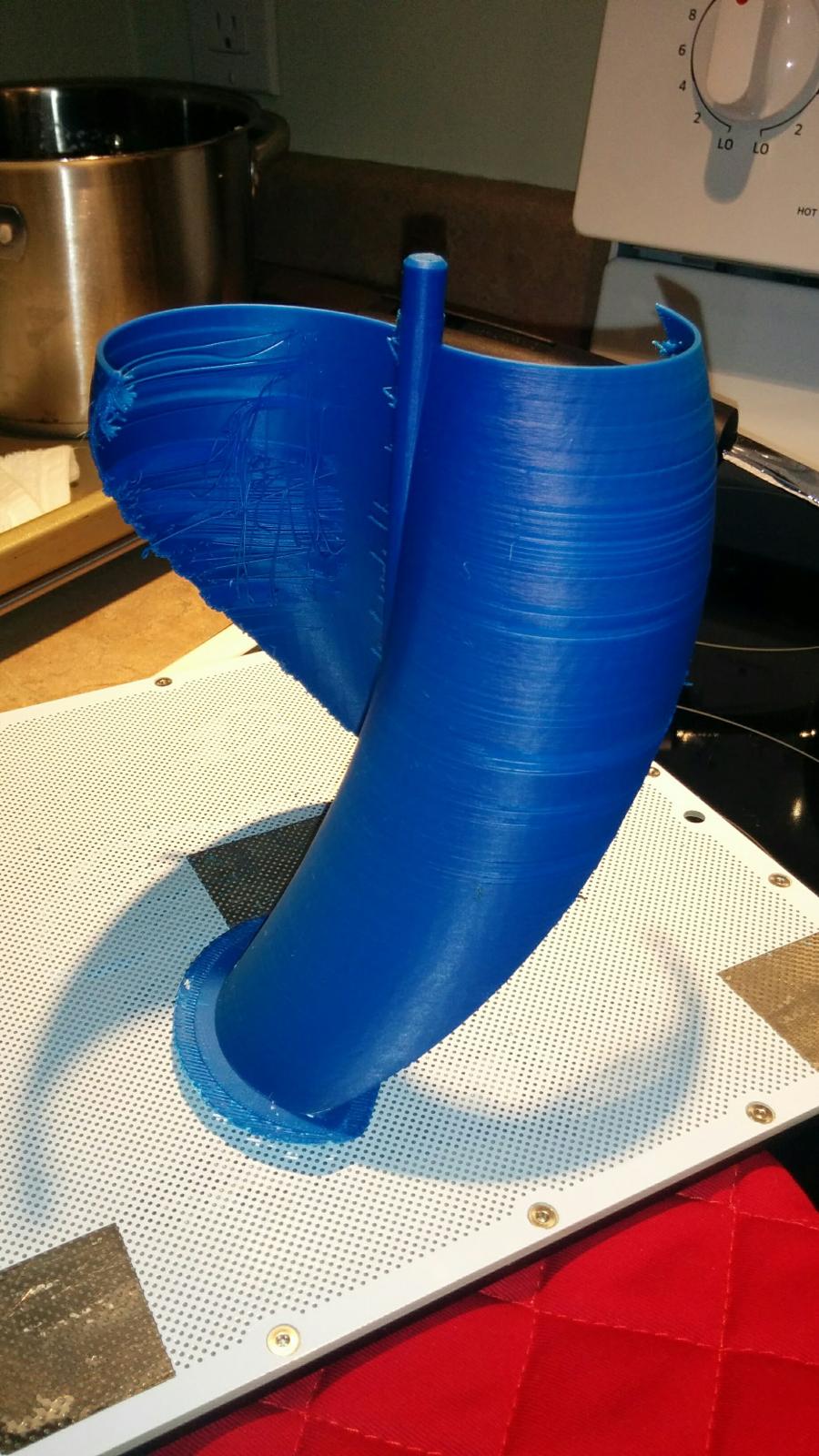 3743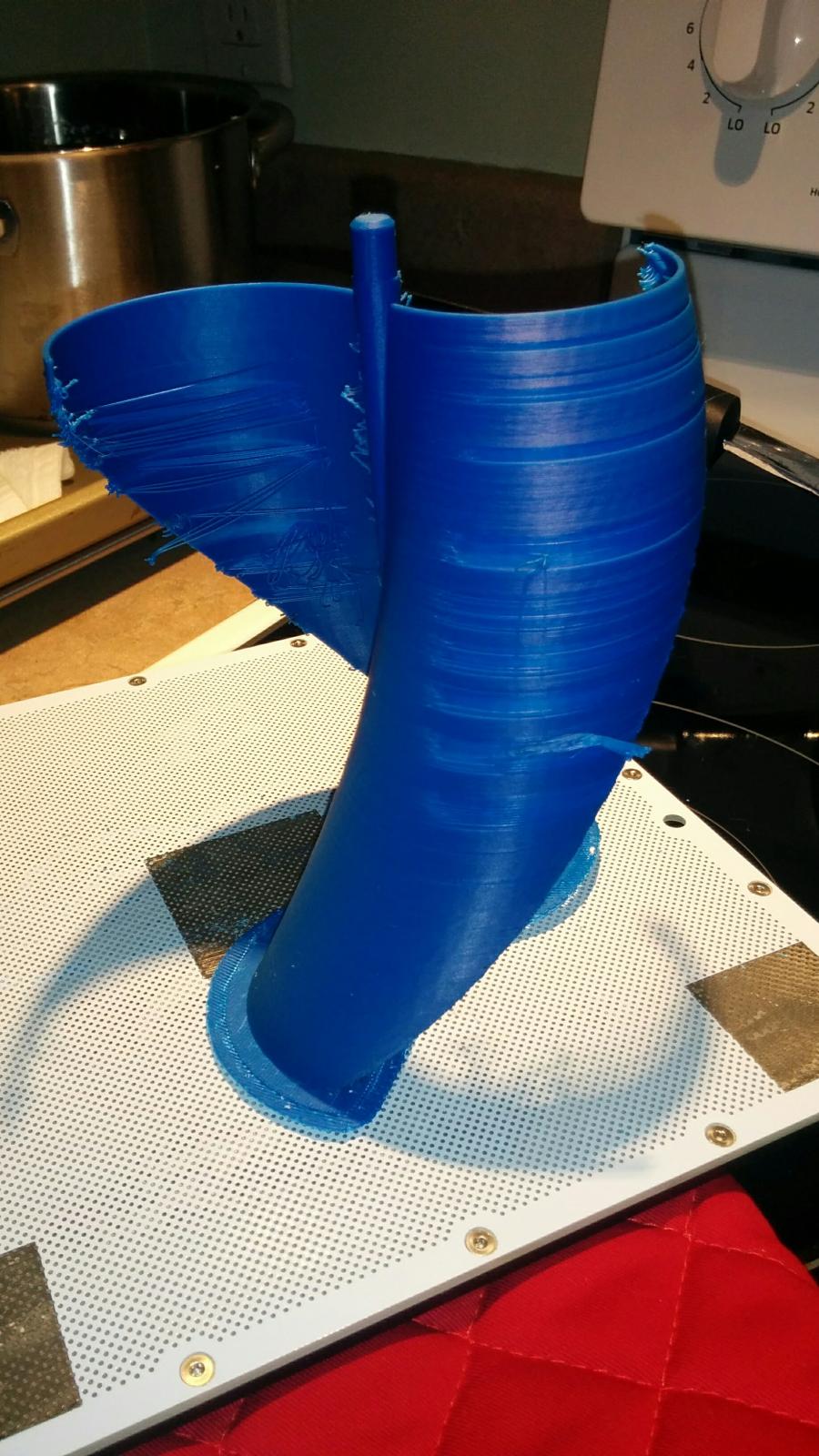 3744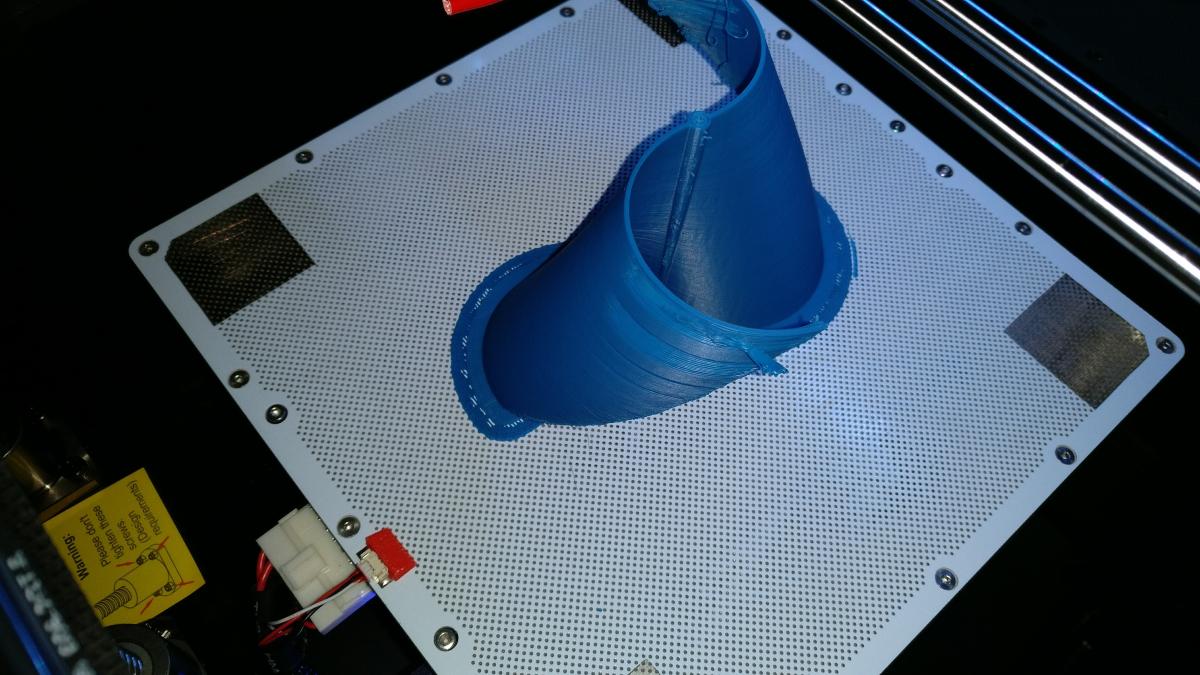 3745