Hello Karolina,
i gave my Zortrax Inventure Printer to my son and he made lots of prints with it with no problem. But now he had a material jam in the print head and wanted to repair the print himself and something went wrong.
I'm going to repair the print head now and need two replacement parts. The STL print file for the block in the picture on the far right and the plastic part in the picture in the middle would be nice.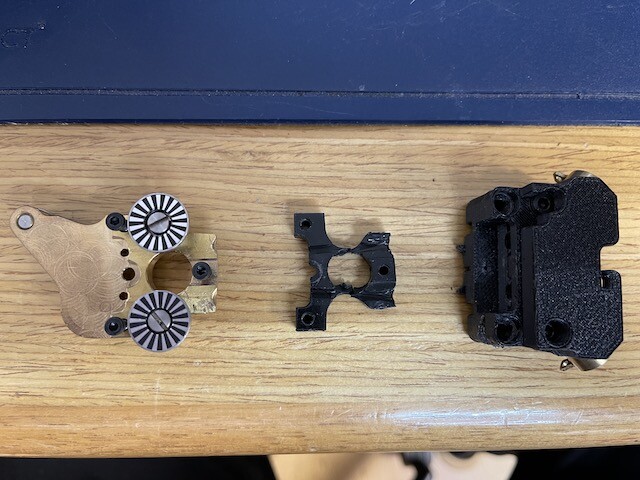 Could you please help me so we don't have to buy a new print head.
Greetings from Tyrol
Johannes.