Hey Gang,
I printed something last night with my initials in it, and I noticed that I'm getting a lot of separation between the perimeter beads of plastic and the infill. It's as if the infill isn't actually connecting to the perimeter beads.
97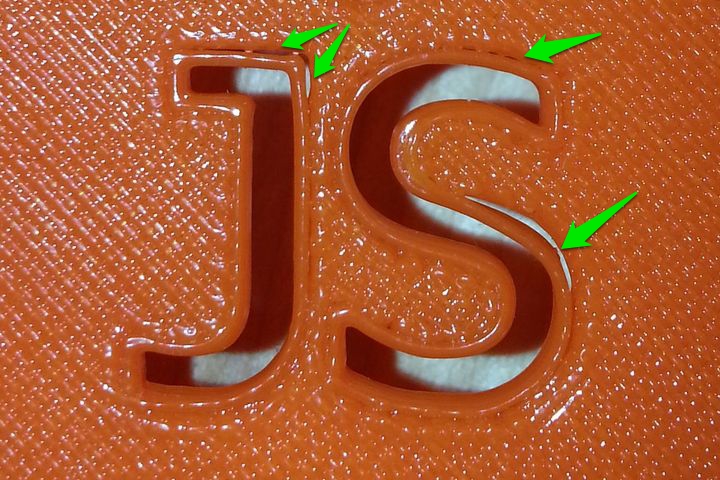 The interesting thing is that you can see the separation goes all the way through the part (.08" Thick, .14mm layers, so about 15 layers).
Are other people seeing problems like this too?
Print Settings: ABS, .14mm Layers, Full Infill, 20support, 0 Fan, Yes Avoid Holes, 6 Top Layers, 6 Bottom Layers