Since I have used printers that produce reasonable (acceptable quality) things, I'm looking for a storage system (printable) to store electronic parts in a design that fits to my furniture and taste (still searching).
Actually this thing is featured on thingiverse (http://www.thingiverse.com/thing:987412), interesting concept and i gave it a try.
It's printed in full, one have just to remove support to get it movable.
Well, removing support is a pain in the ass, they have support embedded into the object but that is removed by Z-Suite on opening the object.
I printed it with support light and was sitting half an hour for removing support.
But it works and is useable, for me I would like seperate and bigger parts that can be assembled.
2276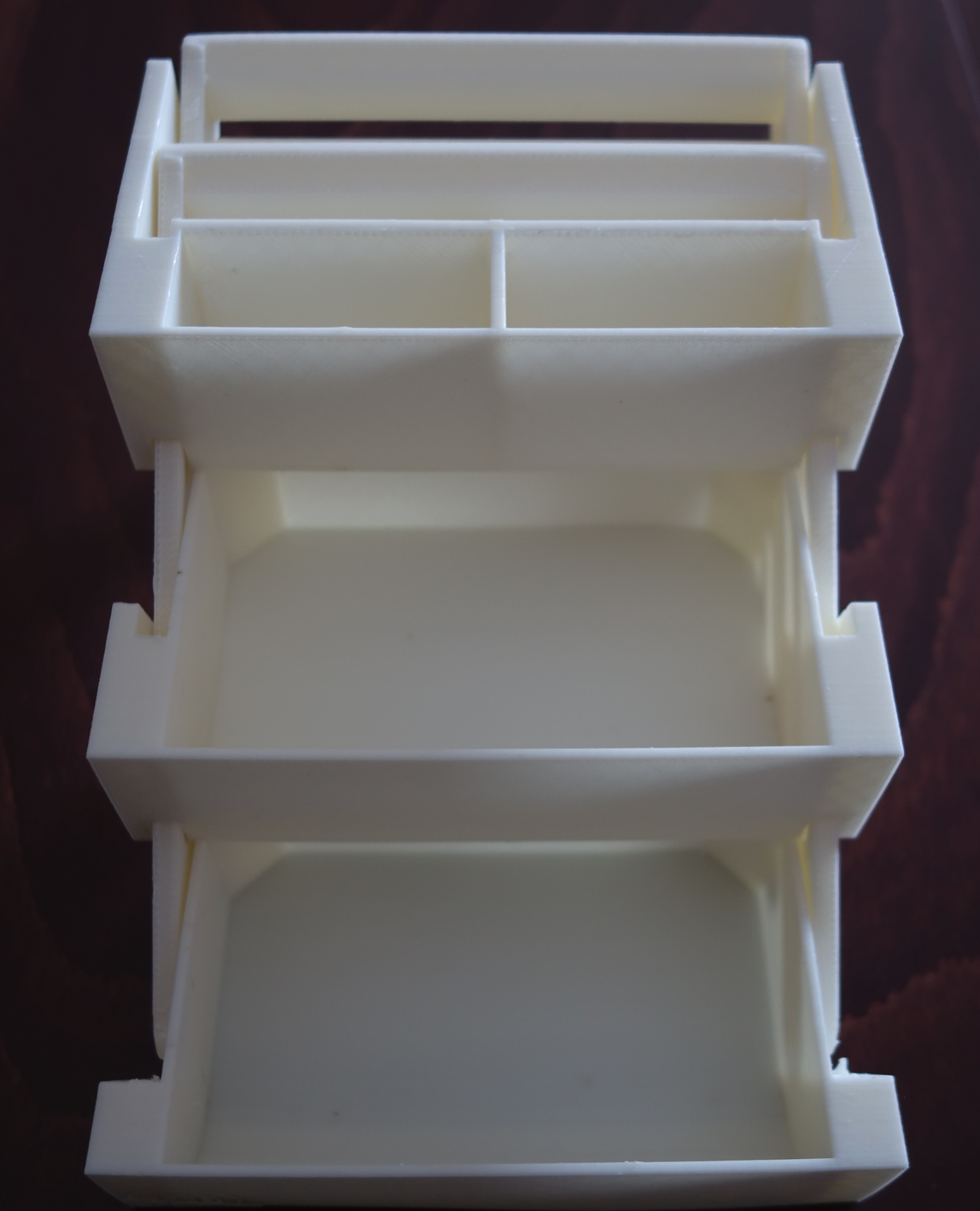 2277