Drew this up in CAD and printed this for a friend: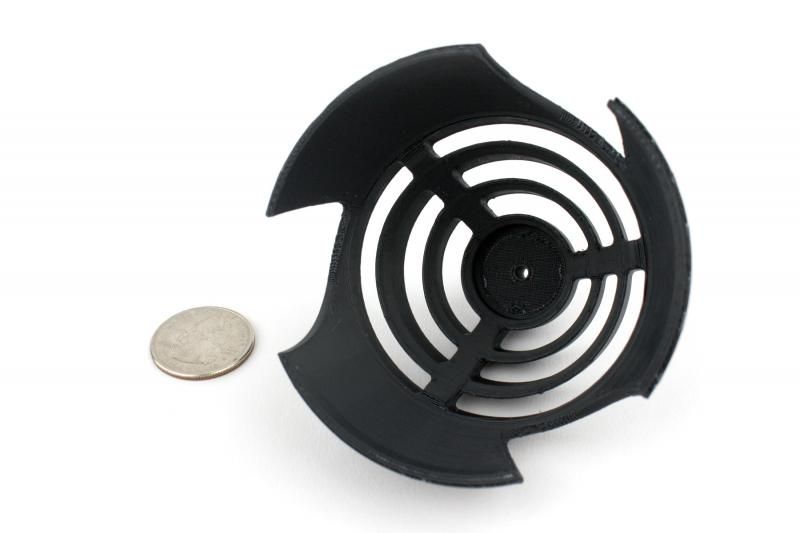 It's a nose-cone (aka: "spinner") for an RC plane. His previous one didn't support a 3-blade-prop so he had me make this for him.
I was impressed with how easily support material was removed, and how it was able to print from a knifes-edge on some of the fins.
Neat stuff.
-Josh!