I printed a single-wall structure with Z-Glass using 390µ layers (0.5mm wall thickness, mesh mode), then coated it on both sides with XTC-3D per this article:
http://www.taulman3d.com/t-glase-optics.html
The increase in clarity is amazing, but it's still not truly clear - you can read through it easily at a distance of up to 25mm or so, but not much more. Still, for my purposes it was enough. The print in the photo only has one coat of XTC-3D, but a second coat did not seem to improve it very much. I was not too careful in my application of the coating, and I didn't do the spin thing described on the Taulman site.
This will only work with a single-wall print, since any infill will prevent direct passage of optical rays. Also, there is no way it is extremely difficult/impossible for the raft or horizontal support can to be removed from a single-wall surface without destroying it.
After coating:
1797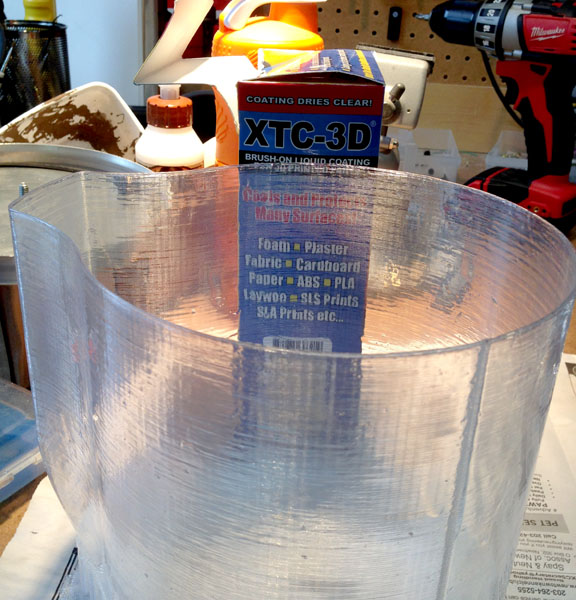 Before coating:
1798