Hello marta
Following the previous problem, I changed the cable, the perforated tray, the hot-end, the nozzle, the pcb and the thermistor / resistor.
After that, I started jobs, and I had a good results
Yesterday evening, I wanted to launch another job, bigger surface / volume and I had warping on the front side of the board.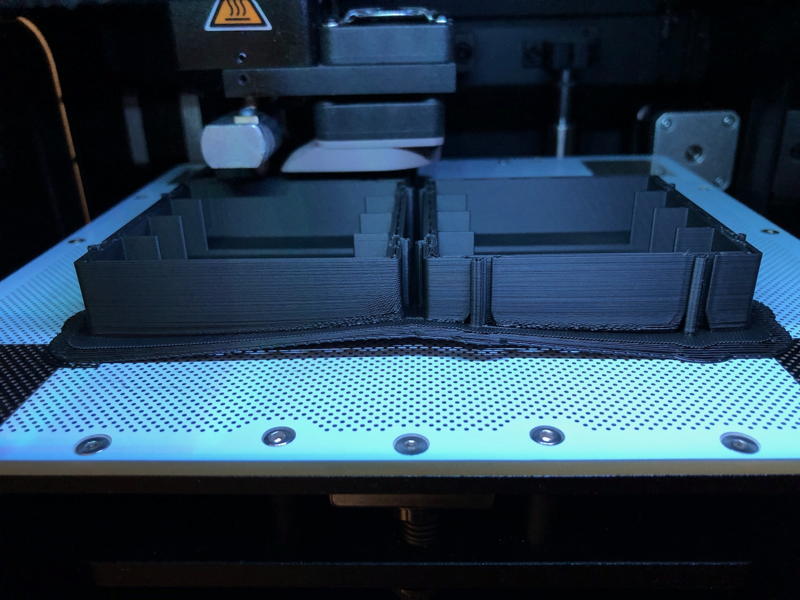 I tried 2 times, the same.
I disassembled the perforated tray to clean it.
And the same, always problems.
I am very surprised, disappointed, no luck …
An idea of why?
PS,
I use black Z-ABS Zortrax filament, standards parameters of Z-Suite.
I have Zortrax hepa cover and Zortrax panels.
Thank you in advance.
Bob