Everything's been working well with my M200, until I tried to print Thingiverse 2061586 in ASA-Pro. I had just finished printing four of them in Ultrat, and they worked fine, but when I switched to ASA-Pro, I got: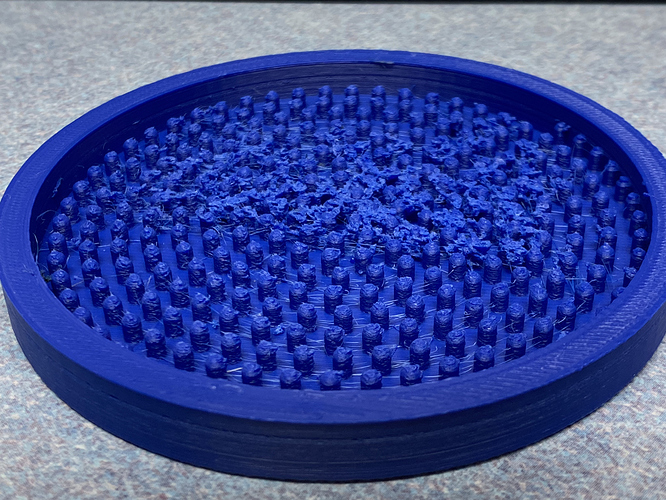 I've recently cleaned and lubricated the rails, tightened all the screws, and it didn't get any better.
Possibly related:
I'm trying to use a 2KG spool of Blue ASA-Pro because Zortrax discontinued that color, and that was all I could get. I printed the M300 spool on M200 by IanP – Zortrax Library and wrapped it in teflon pipe tape, and it doesn't seem to be under significantly more tension than before. I also used an 800g spool of white ASA-Pro and am getting essentially the same problem, though not as severe(?).

My printer has nearly 5300 hours on it. I'm running Firmware 1.3.1 on HW 4.

I've tried a new nozzle several times to no avail. I use separate nozzles for Ultrat and ASA-Pro, and 'load filament' several times with the nozzle removed to get rid of all remnants of the 'other' material when I change over.
Any thoughts? Many thanks in advance!