I have mentioned this in the 1.8.x feedback thread before, but decided to start a new thread dedicated to this issue (feature?).
So OK, we have learned that the 100% fan jumps in the auto fan profile are meant to improve pillowing.
I still think the implementation is rather weird, but what's really bothering is that this feature somewhat completely destroys the possibility to use a fixed fan speed.
For this test, I sliced EXTRUDER-COVER-V6-front.stl from the library (Z-ABS, 140µm, high quality, 20% support lite) with fan set to 20% (auto off).
The fan profile shows that the oscillation between 100% and 20% starts at 7.5mm and ends at 14.1mm ... but then it stays at 100%.
4064

Start of fan oscillation at 7.5mm:
4065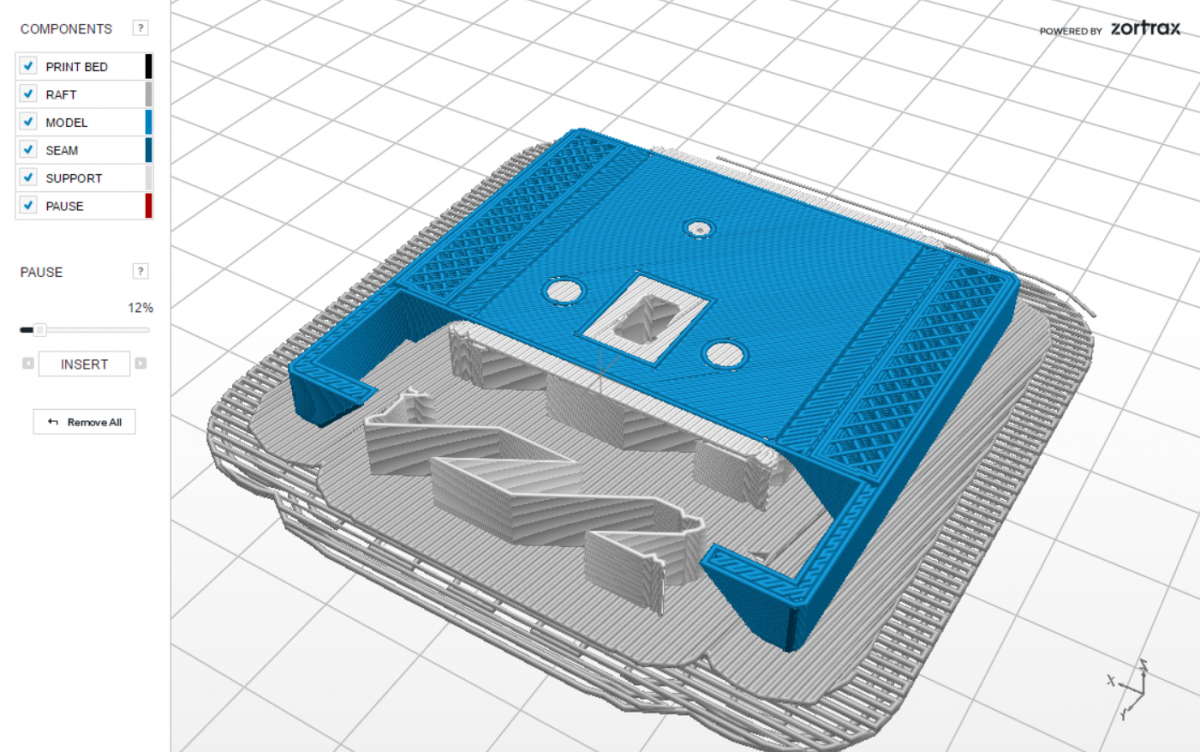 End of fan oscillation at 14.1mm (stays at 100%):
4066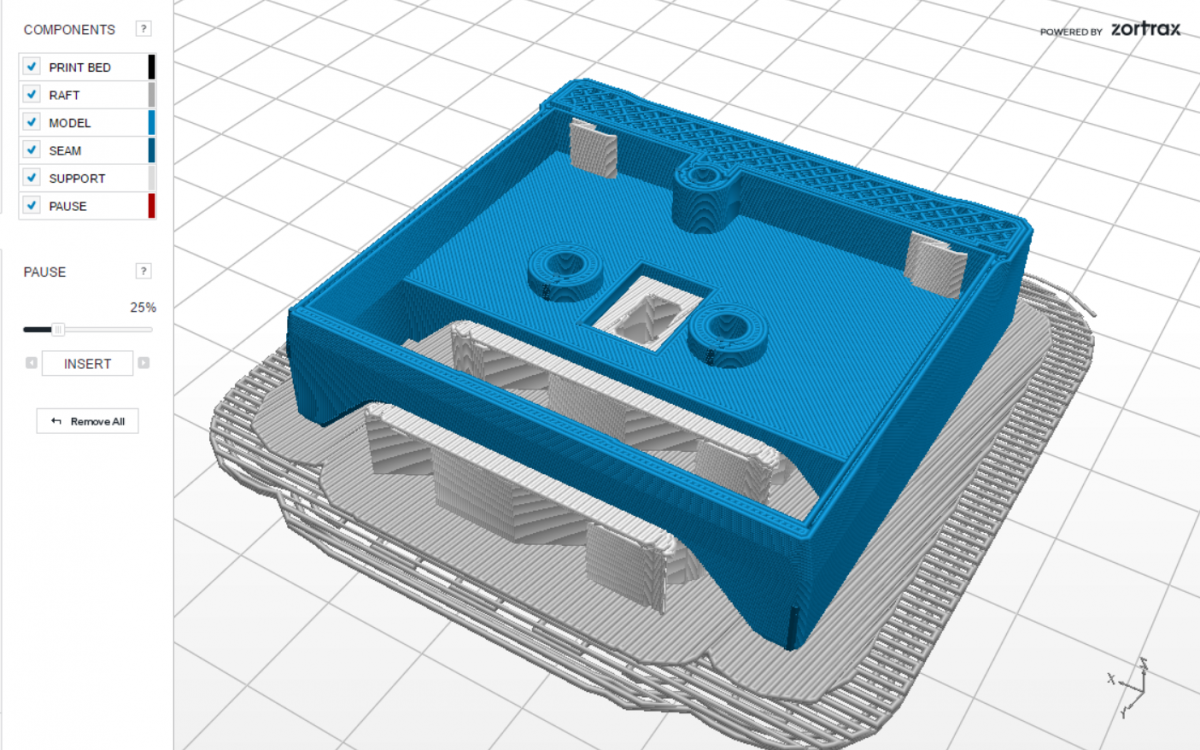 I think we can agree that while there is a top surface at 8.85mm and another at 10.8mm and 14.25mm , there is certainly no top surface for the next 30mm or so.
So why does the fan stay at 100%?
And is this 100% thing really supposed to work in fixed fan mode at all?
So there is no way whatsoever to set the fan to a fixed value if Z-Suite decides otherwise???