Hello,
Have an problem only in Z-suite 2. The Retractionspeed and distance have no action at the printing part. The extruder doesn't do retract at the print. Only in Z-Suite 1 i can adjust retraction on the same part. And the extruder does his job.
But i like do with Z-Suite 2 cause i can print with no raft.
Have all versions of Z-Suite 2 tested. But no one will retract the extruder.
On the picture, left is z-suite 2 and right part is z-suite 1. Filament is the same only the color.
Please help.
Thanks Dennis
My Zortrax M200 have the V04 hardware.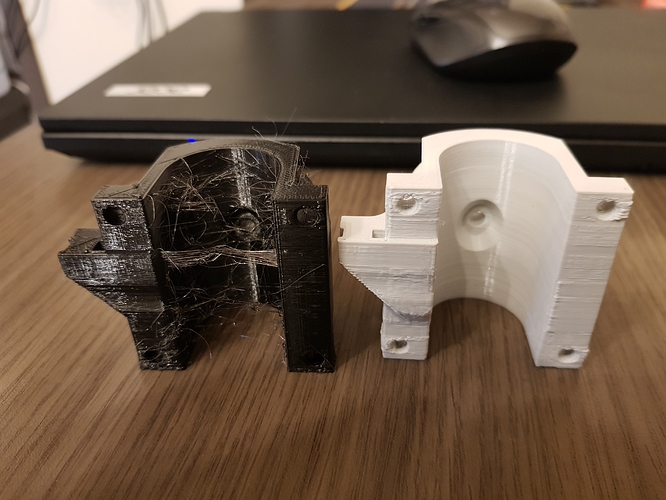 EDIT: It's better not to share your Serial Number on a public forum.