Hello,
Im having a lot of issues lately with our M200s, I litterally can't print fine details. I downloaded this torture test to see how it would print and pictures talk by themselves: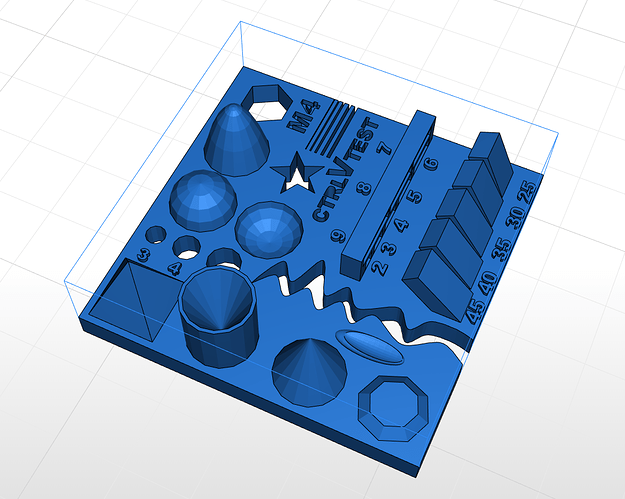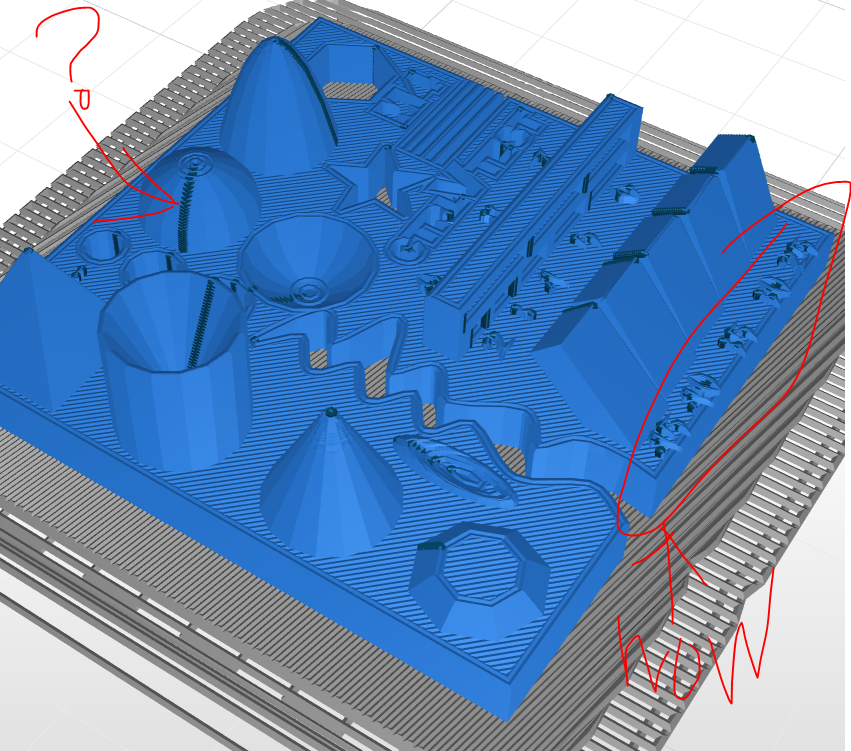 Estimated print time: 2h 38m
Material usage: 5.12m (12g)
Printer: Zortrax M200
Profile: Last settings
Support type: Automatic
Support: 0°
Material: ABS-based filament
Nozzle diameter: 0.4 mm
Layer: 0.09 mm
Quality: Default
Infill: 30%
Fan speed: Auto
Seam: Normal
Outer contours: 0.00
Holes: 0.00
Surface layers Top: 9
Surface layers Bottom: 6
Support Lite: Yes
Smart bridges: Yes
Support offset: No
First layer Density: 100%
First layer Print speed: 100%
First layer Flow ratio: 100%
First layer gap: 0.25 mm
Raft Enabled: Yes
Raft layers: 6
Platform-raft gap: 0.20 mm
Raft Density: 100%
Raft Print speed: 100%
Raft Flow ratio: 100%
Print speed: +0%
Extruder flow ratio: +0%
Top layer infill (%): 100
Bottom layer infill (%): 100
Extrusion temp.: 275
Platform temp.: 80
Retraction speed: 36
Retraction distance: 0.8
Support Density: 4.00 mm
Gap XY: 0.31
From the readme of the 3D file it should take 50min to print… its almost taking 3 hours.
Help!

ctrlV_3D_test.stl (329.5 KB)