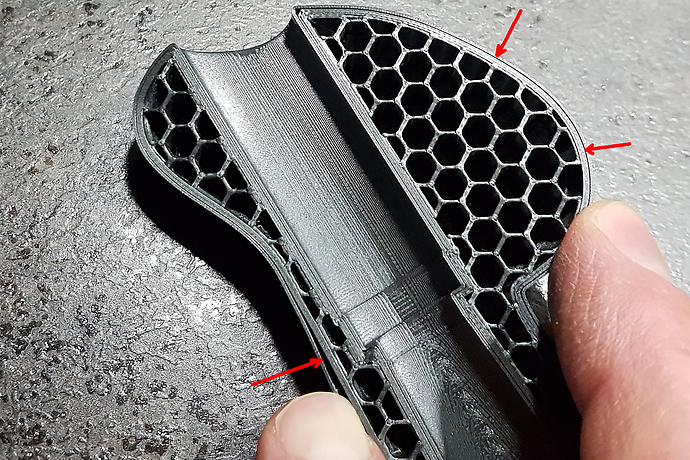 Hi everyone,
I'm Klaus and use the M200 Plus for about 2 years, and I'm very happy with it.
One thing that has been very strange for half a year about, I hope you can give me information about that:
With the same filament (PETG-External), and with the same settings I have in the first months beautiful tightly adhesive layers. Now, however, the outermost layer no longer adheres (the inner ones stick well).On the picture you see, with the fingernail I can easily pull it off.
The parts are otherwise very good and solid.
Maybe that has a specific reason, and it has to be that way?
Thanks for your help
regards
Klaus